Samsung unveiled Series 9 Quad HD Display and Series 7 Smart Station Wireless Display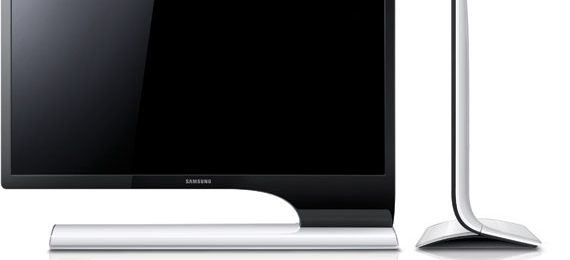 With CES just around the corner Samsung is teasing us with press releases of some of the new goodies we can expect in 2012. In two press releases Samsung has discussed a new Series 9 monitor and Series 7 Smart Station and HDTV monitor. Although the new products won't be available until March, they will be on display at this years CES in Las Vegas next week.
Users can expect a crisp, visually-stunning picture on the Series 9 monitor. This 27-inch monitor has Samsung's Natural Color Expert technology for "maximum panel performance". See colors the way they were intended to be seen on this quad high-definition (QHD) resolution (2560 x 1440). Link your Android MHL-compatible smartphone, and enjoy the built-in stereo audio or benefit from a much larger screen than the one on your smartphone. The new Series 9 monitor will be available in March 2012, starting at $1199.99.
Samsung has also released information about their Series 7 Smart Station and Series 7 HDTV monitor. The Smart Station is part HD monitor, part wireless docking station, now with the ability to integrate with mobile devices in addition to notebook PCs, peripherals, network and AV. Samsung's new Series 7 HDTV monitor (TB750) includes HDTV functionality with a built-in TV tuner and integrated wireless display (WiDi) technology from Intel. Both will be available in 24- and 27-inch displays. The Series 7 Smart Station will begin at $549 while pricing for the Series 7 HDTV monitor will begin at $599.