Samsung Ultra HD Blu-ray player supports 4K streaming, HDR video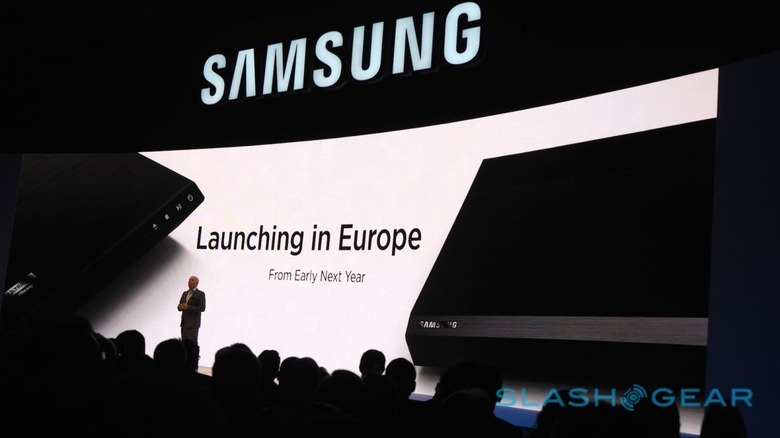 At IFA 2015 in Berlin today, Samsung unveiled its first Ultra HD Blu-ray player. The player sees Samsung bringing its support for Ultra HD media beyond just streaming and to physical discs as well, which offer four times the resolution of standard Blu-ray and 64 times the number of colors. Even more impressive is that the new player is capable of upscaling content to "UHD resolution for any disc," and even supports streaming 4K video content and high dynamic range (HDR) video playback.
But releasing a new player won't be enough to attract consumers to upgrade, to Samsung announced its partnered with a number of companies to increase the amount Ultra HD or 4K content getting released. Fox execs joined the IFA stage and said they were committed to releasing a number of new movies, including Fantastic Four, Maze Runner, and Kingsman: The Secret Service, in Ultra HD day-and-date with standard Blu-ray and Digital HD releases.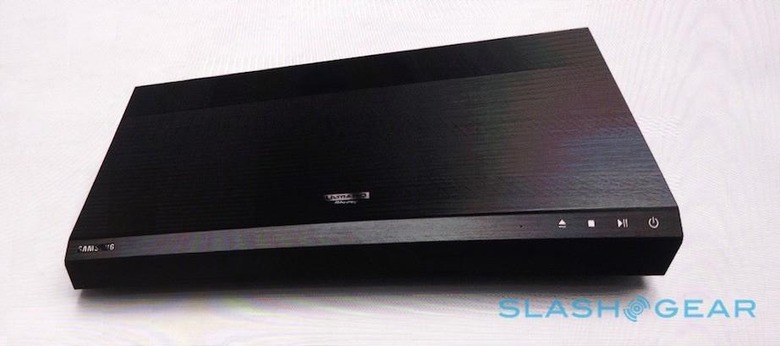 The company is also getting support from Amazon, Netflix, British Telecom, and Canal Plus to see more UHD content available for streaming.
This was all followed-up with the announcement that Samsung's UHD TVs will be there first to get a software update enabling support for HDMI 2.0a, a link format that will allow HDR input from the new Blu-ray player.
Unfortunately there was no information about pricing or availability for the Ultra HD Blu-ray player, but a release sometime next year seems likely.