Samsung trademarks S6 Edge Plus name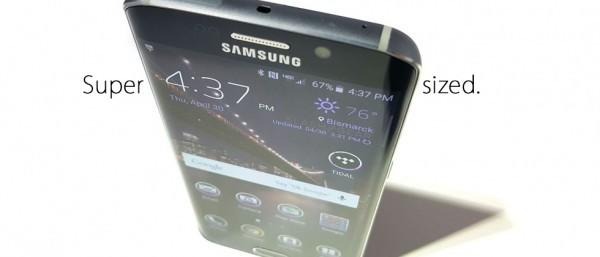 A few weeks back a leak turned up online claiming to be a rendering of a coming Samsung smartphone dubbed the S6 Edge Plus. The rendering and details on that device didn't seem to be 100% legit, even though the source had been correct with similar leaks in the past. We took the leak with a big grain of salt. Another bit of evidence has now surfaced hinting that there may indeed be a S6 Edge Plus in the works.
The latest bit of evidence lending support to the new device is the fact that Samsung has filed for a trademark as of June 26 on the name Galaxy S6 Edge Plus. This could be Samsung simply laying claim to the name after the leak happened earlier in June.
Like a patent, simply filing for a trademark doesn't mean that a device is in the works. While it's unclear at this point, we can assume that the Edge Plus would be a larger device than the current S6 Edge. We can also assume that whatever size it ends up being, it will have the bent edges on the sides of the screen.
The leaked rendering from last month indicates that the S6 Edge Plus would be 154.45 x 75.8 x 6.85mm in size. Those dimensions suggest a 5.5-inch screen. We said at the time that while Samsung could be looking to make an S6 Edge plus smartphone, the specs tipped in the previous leak couldn't be correct.
SOURCE: Galaxyclub