Samsung 'Touch of Color' LCD computer displays revealed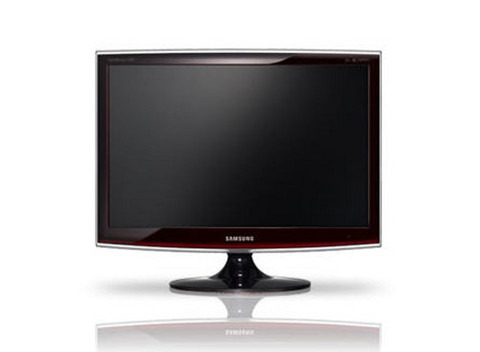 We may receive a commission on purchases made from links.
Making eyes not only at your living room but your desk too, Samsung has introduced a new range of LCD monitors under its "Touch of Color" (ToC) banner.  The four new models – the T190, T220, T240 and T260 – each have gloss-finish piano black and ruby red casings, and offer maximum contrast of 20,000:1, MagicColor intelligent color control and MagicBright Dynamic Contrast control.  They've also Samsung's SoftPower standby mode, which reduces energy consumption to just 0.3 Watts.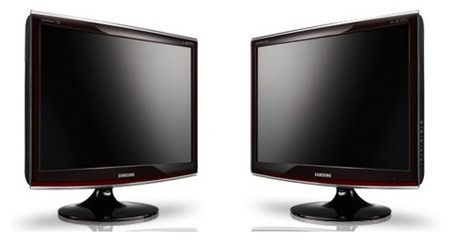 "With our new Touch of Color monitors, Samsung maintains the industry standard for design and functionality.  Our monitors' sleek, minimalist design and deep ruby red accent compliment stylish home and office environments alike. In developing the TOC monitors we did not compromise or sacrifice aesthetics for functionality but instead, achieved the best of both" Christopher Franey, Vice President, Marketing & Commercial Sales, Samsung Electronics America
The range is differentiated, in part, by the monitors' response times.  The T190 and T220 with an impressive 2ms time and the T240 and T260 managing 5ms; the latter two models also have HDMI connectivity.  All of the ToC range have Samsung's "Multi Screen" functionality, which offers a sort of picture-in-picture split-screen for different workstations.
Of the four new displays, only the T190 and T220 are available now, priced at $259 and $359 respectively.  The T240 and T260 will be released in July, with $499 and $599 price-tags.