Samsung to support YouTube HDR playback on 2016 UHD and Quantum dot TVs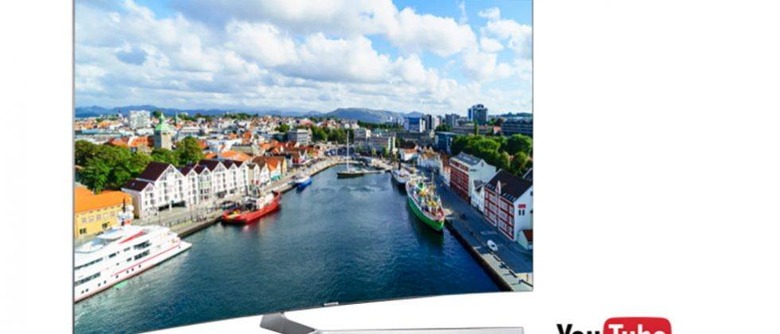 Samsung has announced that it plans to support YouTube HDR playback on TVs for the first time. The support will come via an expanded version of the YouTube application that will run on the TV. This new YouTube app is offered on all 2016 Samsung Quantum dot TVs and UHD TVs.
The app will roll out progressively through the entire world starting this month. The app will be updated via the automatic software update provision on supported Samsung TV sets. Once the update is applied to the TVs, users will be able to view HDR content by visiting the HDR category inside the YouTube app on the YouTube 4k channel.
"With the global availability of YouTube's HDR, we at Samsung are thrilled to support the best HDR viewing experience and a wide range of HDR content for users to enjoy," said Seline Han, Vice President of Visual Display Business at Samsung Electronics. "We are confident that our TVs will bring to life an immersive HDR viewing experience — all from the comfort of our users' homes."
YouTube plans to add some new content to the mix to go along with the rollout for Samsung users with new HDR videos coming from MysteryGuitarman and Jacob + Katie Schwarz. YouTube will also allow additional content creators to use YouTube spaces LA and NYC where HDR video equipment and resources are available to content creators.
Samsung launched its Quantum dot TVs in May this year, some models are currently having holiday promo on Samsung US website.
SOURCE: Samsung