Samsung launches 2016 lineup of 4K SUHD Smart TVs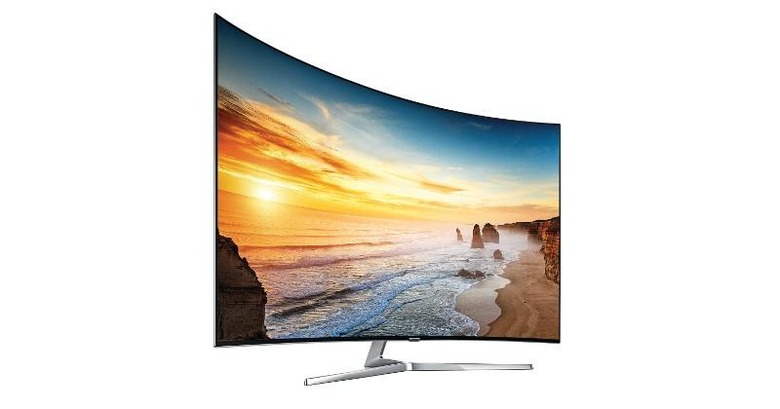 Reports on Samsung's Galaxy S7 and Galaxy S7 edge flagship smartphones are quite positive and perhaps the Korean OEM is hoping some of that good fortune would also rub off on its TV sets, yet another ailing market. Announced last month, Samsung's roster of SUHD TV sets are now ready to take the market by storm. Boasting Quantum Display technology and barely existing bezels, these TVs, both curved and flat, not only try to offer a stunning design to fit your leaving room but all the conveniences that smart technologies can offer as well.
Quantum Dot technology is still new and complex to fully comprehend, especially by consumers. In a nutshell, it promises more accurate colors by doing away with likfilters, that also add to the bulk of the panel and making use of nanocrystals instead. Teamed up with HDR1000, which delivers 1,000 nits of HDR brightness, and an Ultra Black feature that reduces reflections by absorbing light, Samsung's 2016 SUHD TVs promise to give the best viewing experience, wrapped in a premium design.
These TVs, however, don't just look good. They're also very smart as well. Samsung's new Smart Hub makes it easy to gather together different content sources and get to the one that you want. Simply plug in a set-top box or console and the TV will automatically recognize the device and set everything up. It even sets up the remote control so that you can use it not just for changing channels but also for DVR controls. Searching for and accessing content is also made easier, as the menu bar will not only show the icon of the content source but actual programming. Switching between content is also easy and you can immediately pick up where you left off, no relogin necessary.
As always, Samsung offers a wide variety of TV sets to suit every design taste and, of course, budget. At the very top of the line is the KS9800 SUHD TV flagship that boasts of having the world's first Cadmium free 10-bit Quantum Dot display. Curved and flat variants of the KS9500 and KS8500 lines are also available to cater to every customer need and whim. Availability details are as follows:
The Samsung KS9800 SUHD TV will be available starting May in a 78-inch model for $9,999. A 65-inch model for $4,499 and an 88-inch model for $19,999.
The KS9500 curved SUHD TV, which features a "360-degree design" and no bezels at all, is now available for purchase at $2,499 for a 55-inch model and $3,699 for 65 inches. A 78-inch model will launch in June for $7,999.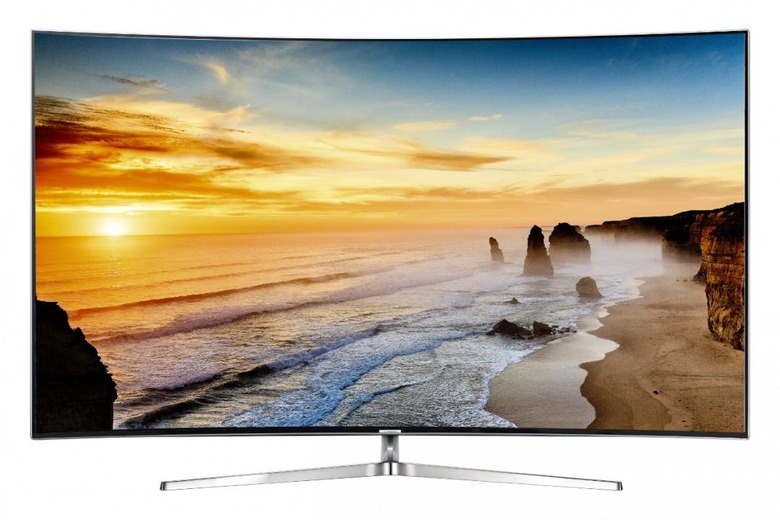 The KS900 SUHD TV might be flat, but only in design. Still boasting the same Quantum Dot display feature, the TV can already be purchased in 55 inches for $2,299 and 65 inches for $3,499. The 75-inch version will also arrive in early June and will cost $6,499.
The KS8500 also flaunts a curved screen with Quantum Dot technology and HDR1000 brightness. One of the more affordable tiers, this curved SUHD TV sells for $1,999 for a 55-inch screen and $2,999 for 65 inches, both available now. Next month, a 49-inch model will launch for $1,699.
Last but not least is the KS8000 which boasts of the same high-end features in a more traditional design. Also the most wallet-friendly, this one starts at $1,799 for the 55-inch model and $2,799 for the 65-inch one. In May, a 49-inch model will go for $1,499 and another 60-inch model will be launched for $2,299.