Samsung to show off super thin LCD TV at CES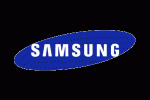 How low can they go?  Manufacturers are battling back and forth, vying for the title of "thinnest TV", and it looks like Samsung is intent on bringing home the gold by the time CES starts.
It's very possible that Samsung will provide more details on this TV during its demonstration at CES – mainly, how much it could potentially cost and when we could expect to see it.  Our team at CES will be sure to keep you in the loop.
[via TechSpot]