Samsung To Rear In User Interfaces To Better Match Google's View Of Android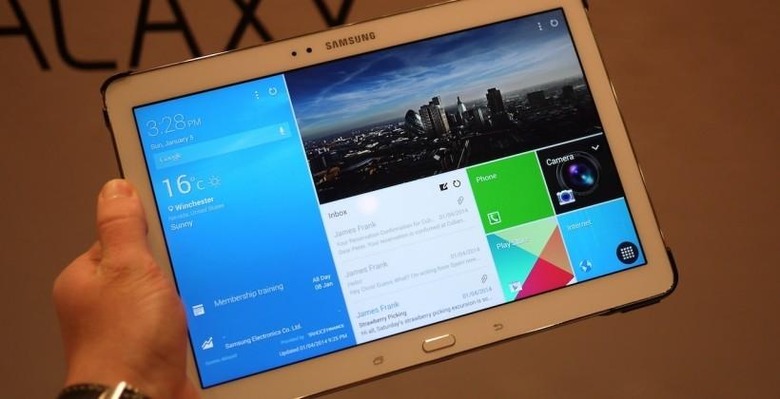 Samsung and Google have hashed it out over the Korean company's increased tweaking of Android's interface, according to sources who surfaced today, and as a result the company has agreed to rear in its UI designs to be more in line with Google's vision for Android. Reportedly, it was the new Magazine UX that spurred Google to complain.
We got our hands on Samsung's new Galaxy NotePRO at CES 2014 earlier this month, and with it comes a glimpse of the company's new Magazine UX interface, which is decidedly un-Android-like. You can see it in action in our hands-on video below.
According to sources who spoke to Recode, Google executives weren't pleased when they saw the tablet, and as a result the two companies have been in talks about the user interfaces Samsung has been developing for its Android devices. Reportedly, Samsung has agreed to stay within the confines of Google's view.
As a result, the Magazine UX could end up never seeing the light of day, or could end up being altered if Samsung decides to keep it, with the exception of the Galaxy NotePRO. Beyond that, Google's own apps will start getting a prominent spot on future devices. If Google has made its own agreements under this, it isn't yet known, but according to one of the source, the two companies' relationship has gone through "a huge change, a sea change in the last few weeks."
SOURCE: Re/Code