Samsung to launch iPad-like mid-range Galaxy Tab A May 1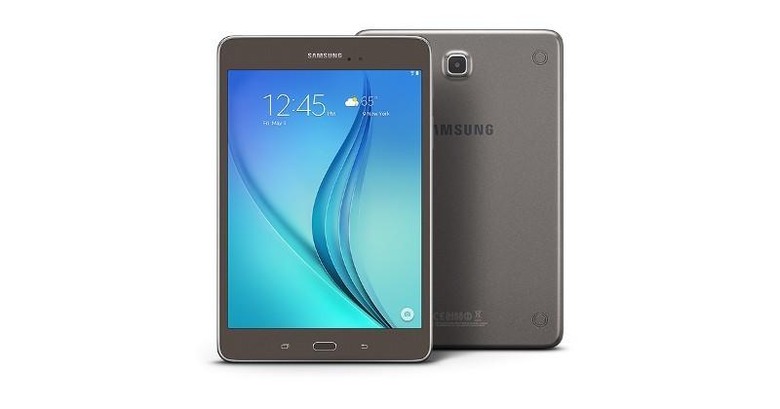 Samsung has a plethora of tablets of varying sizes and capacities and now it is adding one more to the lineup , ready to land in the US next week. For all intents and purposes, the Galaxy Tab A line, of which there are two (three if you separately count the one with an S-Pen), is a rather mediocre offerings on par with the likes of the Galaxy Tab 4 family. One crucial difference, however, is in the size and aspect ratio of the two, sporting the same 4:3 design the the iPads tout.
There is still some debate over which screen aspect ratio is the best for such tablets. One the one hand, you have the ubiquitous 16:9 or 16:10 widescreen formats that almost all of Samsung's tablets adhere too. On the opposite corner, you have Apple's famous iPads with their 4:3 screens. The wider screens lend themselves better to videos and wide content, but proponents of 4:3 sing of a better reading experience as well as less strain on a single hand. It seems that Samsung has somewhat conceded this fight, at least with the Galaxy Tab A.
There are two Galaxy Tab A models. One has an 8.0-inch screen while another has 9.7 inches. Since both have a low, low resolution of 1024x768 pixels, the display gets a more square ratio than Samsung's other tablets. Those are also not the only low things about the tablets. They are powered by a 1.2 GHz quad-core Qualcomm chip, though at least it's the 64-bit Snapdragon 410. There's only 1.5 GB of RAM and 16 GB of storage, the latter of which can be augmented up to 128 GB more via a microSD card. It shouldn't be surprising to find no 3G or 4G inside, but Bluetooth and Wi-Fi might be enough for the tablets' use case.
Samsung is poising the Galaxy Tab A more as a family device than a purely personal property, especially with features like Mult User Mode and Kids Mode. The tablet can be used for both fun and serious work, especially thanks to the preloaded Microsoft Office and OneDrive apps, which come with a 100 GB of cloud storage for two years.
All in all, the Galaxy Tab A could very well be a Galaxy Tab 5 with a different name, except for the screen and one other side feature. At least one version of the 9.7-inch model comes with an S-Pen, a feature usually found only in Samsung's Galaxy Note family. The Galaxy Tab A series will launch in the US starting May 1, available from stores nationwide like Best Buy as well as retailers like Amazon. The tablets come in colors of White, Smoky Titanium, and Smoky Blue, for a price of $229.99 and $299.99 for the 8.0-inch and 9.7-inch models respectively. The 9.7-inch version with an S-Pen, available only in Smoky Titanium, will launch later starting May 17 for $349.99.