Samsung to have pressure sensitive, Bluetooth C-Pen stylus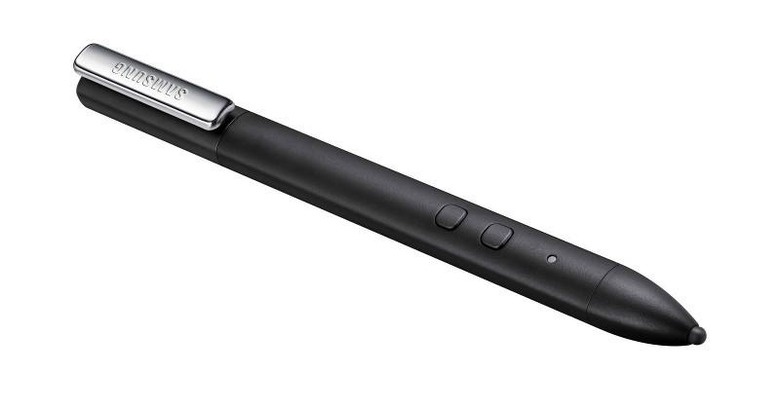 Once upon a time, Samsung had two styluses. One was the ever popular S-Pen that could only be found in the company's Note line of devices. The other was a less known, almost forgotten C-Pen, which was, practically, just a Samsung-branded capacitive stylus of the rubbery stub kind. It seems that Samsung will try to revive that C-Pen but also give it a lot more powers this time around. Spotted from a retailer listing a new kind of C-Pen that toted Bluetooth connectivity and a narrower, almost ballpoint-like tip.
Bluetooth styluses aren't exactly new, but there has been a curious dearth of them on Android. iOS has tons, like those from Adonit as well as 53 of Paper fame. Bluetooth connectivity is a sort of workaround to introduce some level of pressure sensitivity in a stylus without actually making user of active digitizer tech like those from Wacom or N-Trig.
If true, this could be one of the first such styluses compatible with Android. Granted, the C-Pen sighted is actually being sold as an accessory for the recently announced Samsung Galaxy TabPro S, a Windows tablet 2-in-1. It will apparently make use of Microsoft's own DirectInk API. However, considering it is a Bluetooth stylus, it should also be compatible with other smartphones and tablets.
The problem, however, will be with app support. Unlike an active stylus, a Bluetooth stylus is even more beholden to the apps that will support pressure sensitivity data delivered by the stylus over the wireless connection. Since Android hasn't exactly been flooded with such styluses, support hasn't been that great.
This C-Pen also only supports 1024 levels of pressure, which is half the amount offered by the Wacom-enabled S-Pen. Still, it's better than nothing for those who want a capable stylus without cashing out for a Galaxy Note.
VIA: SamMobile