Samsung to appeal Apple suit after "disappointing" Obama ban veto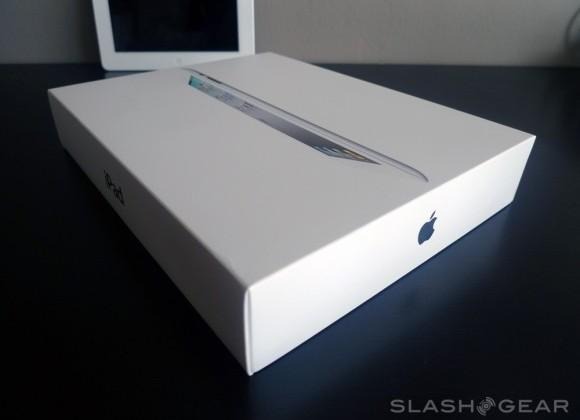 Samsung will take a second stab at skewering Apple's iPad 2 and iPhone 4 sales in 2014, the company has confirmed, even after President Obama vetoed a sales ban expected to begin this month. Having been "disappointed" by the Executive Office intrusion into the ITC ban granted last June, Samsung said it has already filed a court appeal against the original ruling, the Financial Times reports, because that judgement only found infringement against one of the four patents Apple was alleged to have violated.
The original ban had been part of the ITC's ruling earlier this year, where Samsung argued that Apple's devices infringed on certain 3G patents. Apple countered that the patents in question were standards-essential and that Samsung had not been open to licensing negotiations under FRAND (fair, reasonable, and non-discriminatory) terms, though it was not enough to convince the Commission that the iPhone 4 and iPad 2 should remain on sale in the US.
However, at the eleventh hour, US Trade Representative Ambassador Michael B.G. Froman announced that the Executive Office was vetoing the ban on sales, claiming that such a move was not in the best interest of the US economy or US consumers.
Unsurprisingly, Samsung wasn't impressed by the decision. "We are disappointed that the U.S. Trade Representative has decided to set aside the exclusion order issued by the U.S. International Trade Commission (ITC)" the company said in a statement. "The ITC's decision correctly recognized that Samsung has been negotiating in good faith and that Apple remains unwilling to take a license."
The Korean firm isn't going to take the veto lying down, however, but the company has opted not to challenge the US government directly. Instead, it will argue that three remaining patents were indeed infringed by Apple, in an appeal set to take place next year.
Those patents include one that is standards-essential, concerning the reliability of high-speed data transmission, and two others that cover reading documents on a mobile device and how phone numbers are dialed from webpages.
Ambassador Froman was careful to point out that the government veto of the sales ban wasn't in any way a comment on the ITC's actual rulings, and pointed out that Samsung may still be entitled to other damages. Apple is yet to comment on the appeal case, though said over the weekend that "Samsung was wrong to abuse the patent system in this way."