Samsung tipped to be testing in-screen front camera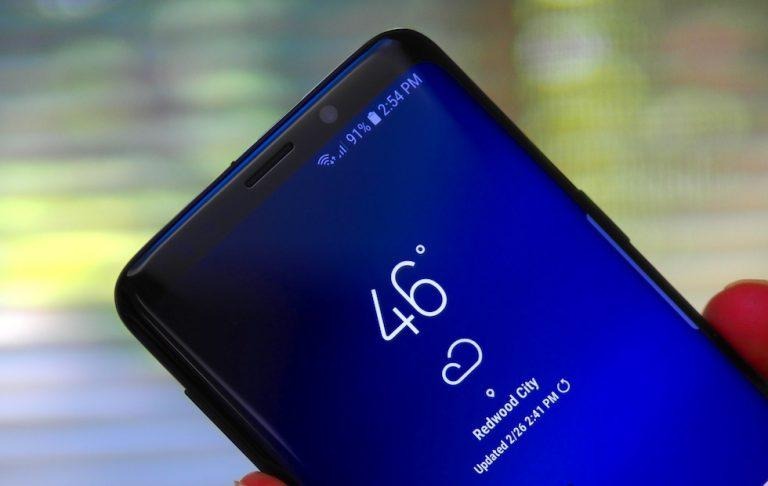 It may have, so far, ignored the whole in-screen fingerprint sensor, a.k.a. fingerprint on display or FOD, but Samsung might have something more ambitious planned instead. According to the latest round of rumors, Samsung is currently testing prototypes of a camera that hides behind the screen of the smartphone. Given how heavily the still non-existent Samsung FOD was leaked before never happening, it might take quite a while before it takes flesh, if at all.
An in-screen fingerprint scanner was hard enough, imagine the difficult behind a camera behind a screen. In the case of an FOD, the screen's light shines on the fingertip and the reflections are then read and interpreted by the sensor into the unique lines and ridges of our fingerprints. A front-facing camera, however, wouldn't be able to get away with that.
For one, it will need to accept light reflecting off surfaces from different distances, not just something right on top of the screen. For another, it has to be able to ignore whatever light may be coming from the screen itself. That would be akin to trying to look at something while someone is shining a flashlight at your from the sides.
According to third-party site SamsungMobile.news, however, Samsung is already in the phase of testing a handful of prototypes for that very purpose. It doesn't expect that feature in phones until 2020, but that might be a generous estimate. With a foldable smartphone coming next year and its 10th anniversary Galaxy S phone, Samsung definitely has a lot on its hands without complicating matters.
#Samsung is working on a new technology trying to hide the front camera underneath the display. My sources told me that there are just a hand full of prototypes using this technology. I don't think we'll see this feature in retail phones until 2020, but who knows 🤷🏽‍♂️

— Max Jambor (@MaxJmb) October 18, 2018
That said, the Galaxy S10, or at least two of the three, is expected to at long last have an FOD. That, of course, won't do much to reduce bezels on Samsung's phones. An in-screen front camera could, but that doesn't take into account the other sensors that live with it.