Samsung tipped in deal to build AMD chips next year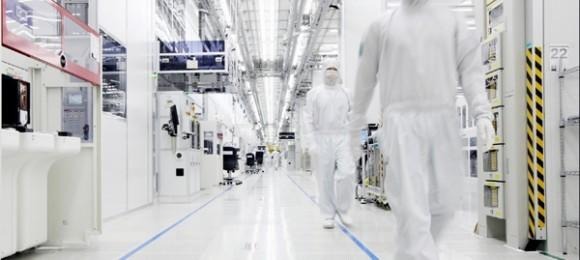 Samsung and AMD have struck a deal that will have the Korean company building AMD's GPU and CPU chips starting in 2016, according to a new report. The business move is in line with Samsung's long running efforts to increase its chip manufacturing business; AMD's new 'Greenland' GPU and 'Zen' CPUs will be built using Samsung's 14-nanometer process, sources say. According to the report, GlobalFoundries will also produce some of the aforementioned chips.
The information comes from Korean news publication Electronic Times, which reports Samsung's LSI Foundry semiconductor business will be producing both the Zen and Greenland chips alongside AMD's already-established partner GlobalFoundries.
The production of 'Greenland' GPUs, at least, will kick off in the second quarter of 2016; it isn't clear whether the production of 'Zen' CPUs will start during that same time period, as the source states only that Zen production will begin 'right after' Greenland.
Speaking on the matter, Electronic Times' source said:
Because Samsung Electronics and GF (GlobalFoundries) have [the] same IP for 14-nano processing, chips that are designed by AMD will all be produced at both factories. If products are produced from both factories, AMD won't have to worry about a problem regarding lack of supplies.
SOURCE: etnews