Samsung teases possible HMP implementation for Exynos ahead of CES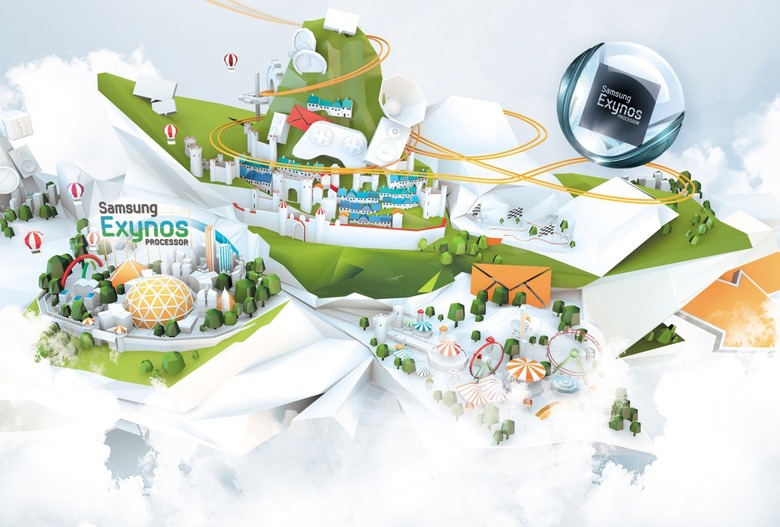 Samsung this weekend teased an upcoming announcement about its Exynos processor ecosystem. The company will formally deliver the announcement on Jan. 7, 2014 at CES. Details are scant at best, but all indications point either to implementation of heterogeneous multi-processing (HMP) in its Exynos 5 Octa line of systems-on-chips (SoCs), or an all-new Exynos 6 Octa with HMP. The tease could also indicate a long-rumored 64-bit Exynos.
The tease came Friday by way of a tweet from the company's @SamsungExynos account.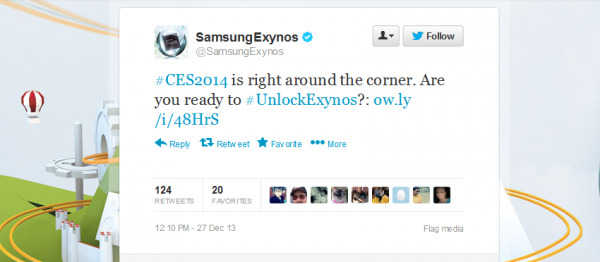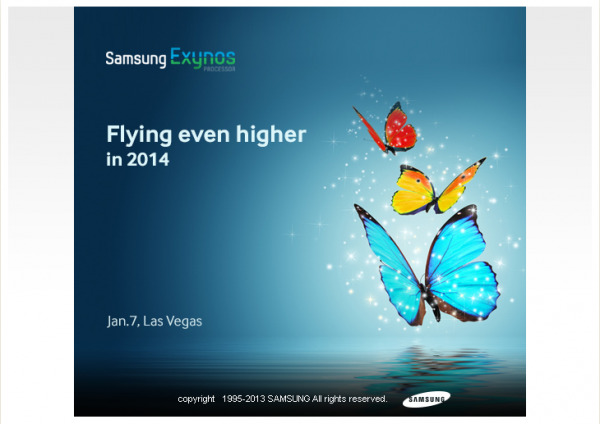 The ARM-based Exynos 5 Octa is currently used in a range of Samsung tablets and smartphones, but only one Exynos model, the 5420, is hardware-enabled for HMP. The 5420 is currently found in the Galaxy Note 3 and Galaxy Note 10.1. However, HMP is currently software-disabled because HMP would overheat such devices, a Samsung engineer stated.
HMP or "global task scheduling" (GTS) can allow both core clusters in a two-cluster SoC to dynamically function at the same time, rather than having to switch back and forth to just the "big" cluster of high-power cores or the "small" cluster of low-power cores. HMP for two-cluster octa-core processors therefore results in a very high performance-to-power-efficiency ratio.
This weekend's tease could indicate engineers have solved the thermal enveloping challenge. If the problem was software-based, Samsung would simply be able to push a patch to HMP-enabled devices for an instant performance and power efficiency boost in keeping with the engineers' original intent. But most likely, HMP will only be enabled on newly manufactured SoCs for true octa-core functionality.
If Samsung intends to unleash HMP early next year, it could be expanded to the entire Exynos 5 Octa line outside of just the 5420 SoCs. That means newly manufactured Galaxy S 4 handsets — which currently run on the non-HMP-enabled Exynos 5410 octa-core SoC — could be running on all eight cores out of the box in the coming months. The new Exynos line will also most likely be implemented on the highly anticipated Galaxy S 5 handset, which rumor has it could well run on a 64-bit Exynos.
Stay tuned to our CES 2014 portal in early January for the official details.
SOURCE: Samsung