Samsung teams with US Cellular for LTE hotspot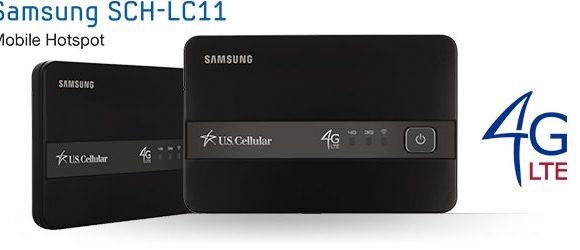 We may receive a commission on purchases made from links.
This week we're seeing another step in the rolling out of US Cellular's LTE network here in the United States with a brand new Samsung hotspot. If this hotspot looks familiar, it certainly should, as its essentially the same unit as we've seen previously working with Verizon – that same hotspot Google gave away at Google I/O 2011, in fact. This hotspot will in your hands working exclusively with US Cellular's brand of LTE soon.
This SCH-LC11 hotspot will be coming from US Cellular starting immediately and will cost you anywhere between $49.99 and a massive $199.99 depending on where you shop. Should you be checking the device here in a limited-time offer at its launch you'll find it for $49.99 after a $50 mail-in rebate – but only if you're in select LTE areas that are already active for US Cellular. These spots are North Carolina, Iowa, Texas, Oklahoma, and Wisconsin, and not everywhere in these states, each of them limited somewhat outside of major cities.
Data plans start with the tiny 300MB allowance for data at $10 a month, moving up to 2GB for $25 a month, 5GB for $50 a month, and a lovely 10GB for $90 a month. Make sure you're in an LTE area before considering this hotspot, folks, then head on over to US Cellular to pick one up as soon as you can! You can also purchase this hotspot from Samsung's online shop as well.