Samsung still wants in on AR and VR market but vague on details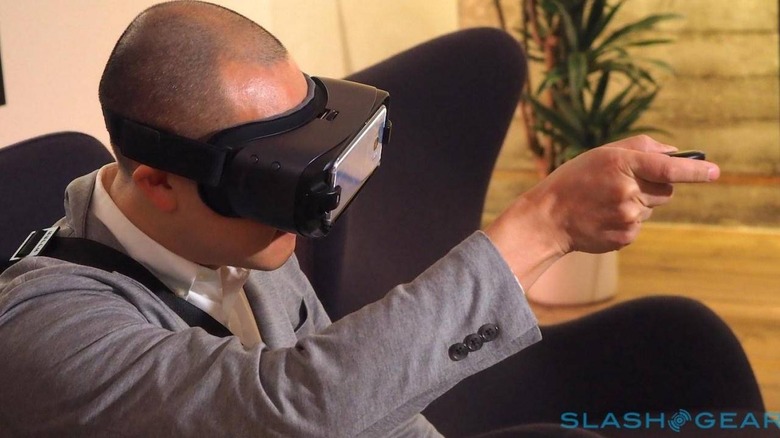 Oculus and Vive may be competing head to head in the VR space but, outside of those two, not much else is happening with other companies. Google has not mentioned Daydream even once at I/O last month and OEMs that have made the first batch of Windows Mixed Reality headsets have mostly fallen silent as well. Despite that, Samsung isn't yet calling it quits and suggests multiple AR and VR products are coming this year, whether you like it or not.
That "teaser" came from Farshid Fallah, Samsung's head of XR and gaming developer relations so, of course, he gives it a positive spin. Fallah recounts to the Augmented World Expo crowd how Samsung's journey started with the smartphone-powered Gear VR headset but that the market have moved on away from that.
This could imply that, like Google, Samsung may be exiting the mobile VR market. It usually announces a new Gear VR headset every year or at least some compatibility considerations between a new Galaxy phone and existing headsets. None of that this year though.
Samsung has also released VR headsets for the Windows Mixed Reality platform but has also gone silent after launching the HMD Odyssey+ headset last year. Other OEMs like Lenovo and HP are also likewise mum and Microsoft itself seems more focused on its HoloLens AR experience than its MR.
In that context, Samsung's AR and VR plans sound ambitious but amorphous, unless it decides to strike off on its own in typical Samsung fashion. Fallah notes that "Gear", the brand that Samsung has retired for its wearable devices, will live on in AR and VR "in some fashion". True believers will just have to wait if Samsung, who will have its hands busy with the Galaxy Fold debacle and the already unpopular Galaxy Note 10, will have room to spare for mobile VR.