Samsung splitting business in face of first recorded quarterly loss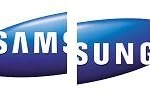 Samsung have announced plans to cleave their business into two parts, using financial and sales performance to differentiate the new electronics components division and consumer products division.  The former will incorporate the memory chip and LCD units, which are currently suffering from poor sales and low market prices, while the latter will get Samsung's telecoms and digital media operations.  The reorganisation continues to the management structure, with both restructuring and, in the case of the mobile phone and semiconductor executives, job losses.
Choi Gee-sung, formerly in charge of the cellphone division, now takes on the whole consumer products section.  Credited with turning around Samsung's mobile business from feature-bloat to economy-friendly budget models, Choi will now head not only phones but TVs and other home appliances.  His predecessor, Lee Ki-tae, will leave the company, as will former semiconductor head Hwang Chang-kyu.
With perhaps the harder task is Samsung Electronics Chief Executive Lee Yoon-woo, who takes control of the electronics component division.  Not expected to experience a turnaround until 2H 2009 at the earliest, he'll manage the schedule of cost-cutting and production reduction deemed necessary to restore pricing.
Analysts claim that Samsung Electronics will post a Q4 2008 operating loss of 400 billion won ($294.6 million) and Q1 2009 operating loss of 600 billion won ($441.8 million).  It would be the first quarterly operating loss recorded by the company since 2000, when it first began releasing the data.