Samsung SPH-L300 leaks: Snapdragon S4 and ICS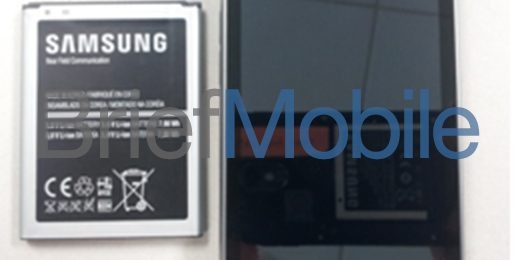 All eyes may be on the Samsung Galaxy S III, but looks like the South Korean company has another handset destined for the United States that could vie for your attention. A picture has leaked of the Samsung SPH-L300, an Android phone running Ice Cream Sandwich that will feature the increasingly popular Qualcomm Snapdragon S4, plus a design that we haven't seen from Samsung before.Brief Mobile got their hands on a picture of the phone from a trusted source, as well as some spec details. Screen size hasn't been nailed down, but it doesn't look like a big phone judging from the picture and measurements. The Snapdragon S4 is joined by 1GB of RAM, 4GB of storage, a 800x480 screen resolution, five megapixel camera, and LTE connectivity. The frame doesn't look to be real metal, but it's interesting seeing the Android buttons etched into the chin.
In fact, it really looks like something that HTC would put out instead. Samsung has been criticized for copying Apple's designs (not to mention caught in the middle of a legal battle with Cupertino over that very issue), and now it looks like the company is riffing off HTC phones such as the Nexus One and Desire S.
The phone is apparently destined for a CDMA carrier in the United States, but no word yet on pricing or a release date. With the Galaxy S III just around the corner, expect it sooner rather than later.