Samsung SmartThings app will soon offer Smartcar integration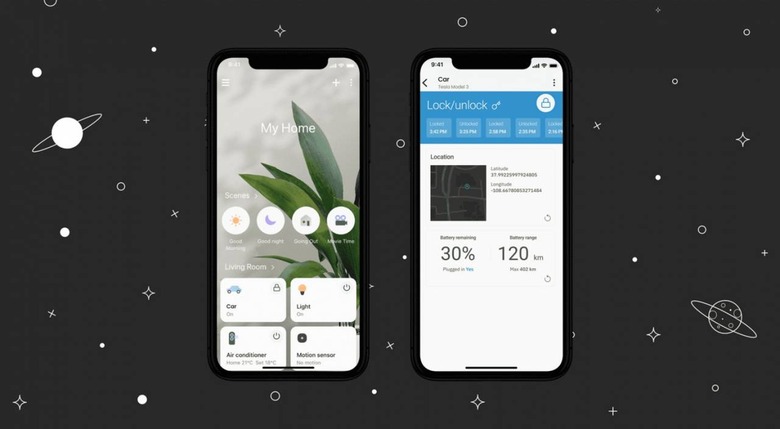 Samsung SmartThings is the first smart home app to get integration with the Smartcar API, enabling vehicle owners to access and control aspects of their car from within the mobile app. The integration applies to 'most new cars' located in the US, according to Smartcar, which says that vehicle owners will soon see their car listed next to their othher connected products within SmartThings.
Smartcar announced the upcoming integration on Thursday, revealing that once it arrives, vehicle owners will be able to control their car's locks, view its mileage, and locate the vehicle from within the SmartThings app. As well, the new integration will make it possible to set up automations involving the car and other Internet of Things devices.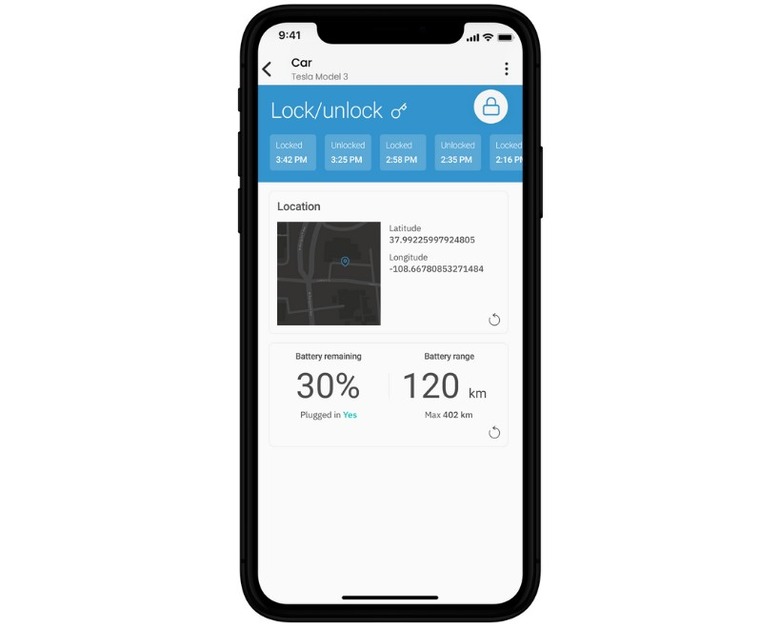 For example, the user could create an automation in which telling their smart speaker 'good night' will result in the car doors automatically locking. Alternatively, the car's location would be used to automate certain home processes, such as turning on the air conditioner at home when the vehicle leaves the user's workplace in the evening.
Beyond that, the SmartThings app will also offer Smartcar owners access to notifications about specific things — for example, when the tank is running close to empty or the current battery range and charge level remaining. The features will ultimately make life easier for existing SmartThings users who are already heavily involved in automating their lives.
According to Smartcar, the new integration will arrive in the SmartThings smart home app in the United States starting some time later this year. Additional details, such as a more precise launch date, weren't provided.