Samsung Smart TVs to get Gaikai cloud gaming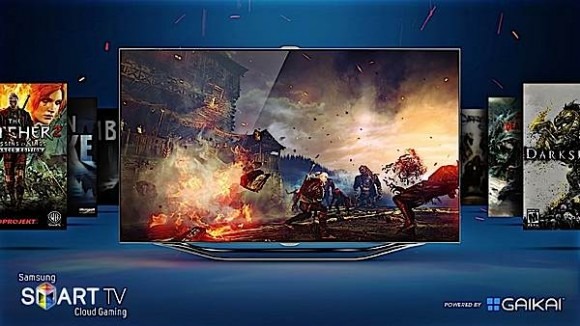 Samsung has plans to enter the gaming business, starting off by partnering with cloud gaming service Gaikai. The South Korean manufacturer will be introducing a Samsung Cloud Gaming (SCG) platform on its new 7000 series and up Smart TVs. The service will be powered by Gaikai, but the UI and game selection is customized by Samsung.
Gaikai has reportedly been working with Samsung for the past nine months on the deal with the US launch set for this summer. The partnership involves Samsung buying bandwidth dedicated to the SCG from Gaikai's 24 data centers and paying on a per-device basis. Any overflow in traffic will be handled by Gaikai.
The deal will be a way for Samsung to more quickly enter the gaming business to compete with Sony, Microsoft, and Nintendo without having to push its own separate console. The Gaikai-powered SCG service will be free for users, however, it only offers game demos and not full versions of the games. Samsung is expected to start looking for beta testers very soon.
[via VentureBeat]