Samsung Smart TVs to get Chromecast-like powers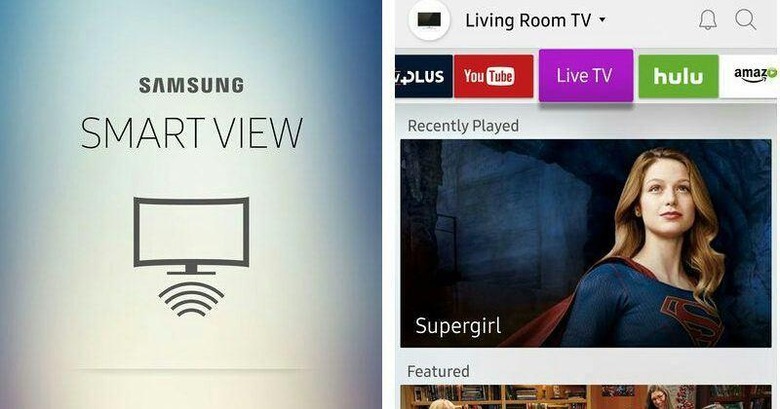 TVs have changed a great deal in just the last few years or so. And we're not just referring to curved screens or quantum dot buzzwords. TVs, especially the smart ones, have become capable of sourcing content from a wide variety of sources, including from our smartphones. Or in this case, through our smartphones. That seems to be the path Samsung Smart TVs are traveling. Based on screenshots of its companion Smart View app, Samsung might be including a feature similar to Google Chromecast in its next Smart TVs.
To be clear, Samsung Smart TVs have always had the ability to show videos or photos streamed from connected smartphones. They can even mirror a phone's screen in its entirety. Chromecast, however, functions differently. It shows content from a specific smartphone app, like Netflix, on the TV and then frees the phone to do something else or even just act as a remote control.
That is the feature that will seemingly come to Samsung Smart TVs. The feature was spotted on an update version of the Smart View companion app for iOS. It showed new tabs for specific apps and services like Netflix and Hulu, as well as tabS for Live TV and Samsung's new TV Plus service. Samsung has not yet updated the description of the app nor has made any comment.
Now the question is when and where this feature will become available. Chromecast functionality requireS specific hardware and the Samsung equivalent might be similar. If so, chances are it will only be available on the new Smart TVs Samsung plans to unveil at CES 2017 this week.
VIA: Variety