Samsung SMART Hub streams DVD content over WiFi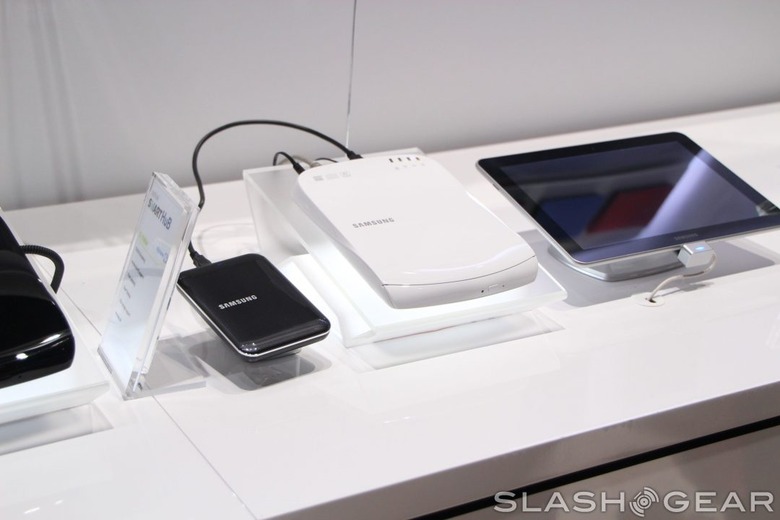 There's a decent selection of WiFi gadgets here at CES, and Samsung seems to be combining a little of the old and the new. Their new SMART Hub combines an external DVD disc drive and a conventional WiFi router, allowing connected devices to stream DVD movies and CD music across the local network. In a time when more and more Ultrabooks, netbooks and the like are making do without an optical drive, this could be an extremely useful addition.
CDs and DVDs with data stored on them should be accessible as well, though installing a program from a disc might not. You can also connect a USB hard drive for network attached storage, which becomes accessible to anyone accessing the WiFi signal. The usual collection of security and in-browser management options are included with the SMART Hub, though unfortunately it lacks a battery, so you'll have to position it near a power outlet. There is no Blu-ray support.
Streaming to smartphones and tablets is possible through an app that connects with Samsung's AllShare service, and automates the backup of photos and other data. The app will be available for both Android and iOS, according to a Samsung representative. No pricing or availability details were available at CES.