Samsung SM-P580 tablet with S Pen inbound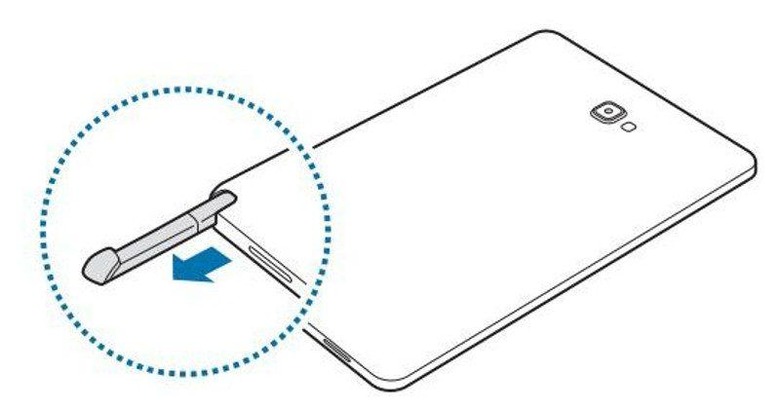 It seems that Samsung might not yet be totally done with putting an S Pen inside tablets after all, though it might indeed be done calling them Galaxy Note as well. The user manual for a certain tablet with a model number of SM-P580 was just spotted on the company's Korean website. And while the tablet's specs seem to share much in common with the recently launched Galaxy Tab A 10.1, the manual clearly shows that this variant will, like some Galaxy Tab A's before it, also get an S Pen.
It's not official yet, though a sighting on Samsung's own website is almost sure as gold. At least fans of Samsung's stylus-enabled tablets will have something to look forward to. But those hoping for a more premium treatment might still have to look elsewhere for comfort.
This Galaxy Tab A 10.1 that was launched in May was pretty much a mid-range device, though definitely an upgrade from the older 8 and 9.7 inch models. It ran on a faster octa-core Exynos 7870 though still hampered by only 2 GB of RAM and 16 GB of storage. Samsung has seemingly gone back to its 10.1-inch screen, but only a Full HD resolution of 1920x1200 pixels here.
This SM-P580 will go a similar route except for one major difference: an S Pen. The previous two Galaxy Tab A's also had models with the stylus, at a slightly higher price tag. It's somewhat reassuring that, at least here, Samsung has not yet abandoned the S Pen nor the product line.
There is no word yet on when this tablet will land, though it won't be surprising if it makes an appearance at IFA 2016 next month. It will also be interesting to see if Samsung has indeed relegated the S Pen to mid-range tablets and has abandoned truly high-end, productivity-focused Android tablets for good.
VIA: Liliputing