Samsung SM-G9298 is the flip phone you'd want but can't have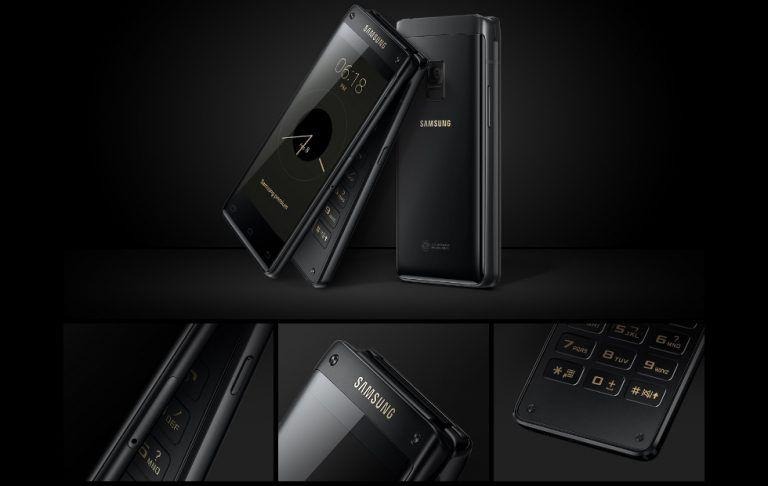 We may receive a commission on purchases made from links.
Yes, for a certain group of people, flip phones never really went away. Especially when OEMs like Samsung puts out such phones, sometimes twice a year. We already saw the Galaxy Flip 2 that was launched in Korea last June. That, however, has nothing on this Samsung SM-G9298 clamshell in China that not only has significantly better specs, it also has two screens, both inside and out. If only it also had a catchy name.
This isn't actually out of the ordinary for Samsung and the Chinese market. Year after year, the Korean OEM puts out flip phones in that market with hardware you'd usually only see in high-end smartphones. In the case of the SM-G9298, it has late 2016/2017 features crammed inside a stylish, two-part form factor.
• Operating System: Android 7.1• CPU: Qualcomm Snapdragon 821• RAM: 4 GB• Storage: 64 GB, microSD card• Display: 4.2-inch, 1920x1080 (internal/external)• Main Camera: 12 MP f/1.7• Secondary Camera: 5 MP f/1.9• Battery: 2,300 mAh
But more than just its hardware, what makes the SM-G9298 interesting are the features you'd be hard pressed to find in conventional phones. There's the physical T9 keyboard that very few probably remember using. In addition to the usual buttons for Android navigation (Home, Back, Recents), there's also a dedicated button for launching social network services. And then there's the screen. Or screens rather. Unlike the Galaxy Flip 2, the SM-G9298 has two of them. That means you don't need to flip the phone open for quick glances and operations.
If you're a fan of this still classy design, you'll have to continue wishing Samsung actually made it available to more markets. The Samsung SM-G9298 is likely to remain a Chinese exclusive, though Samsung has yet to announce availability details.
SOURCE: Samsung