Samsung SLEEPsense tracks sleep patterns and talks with IoT devices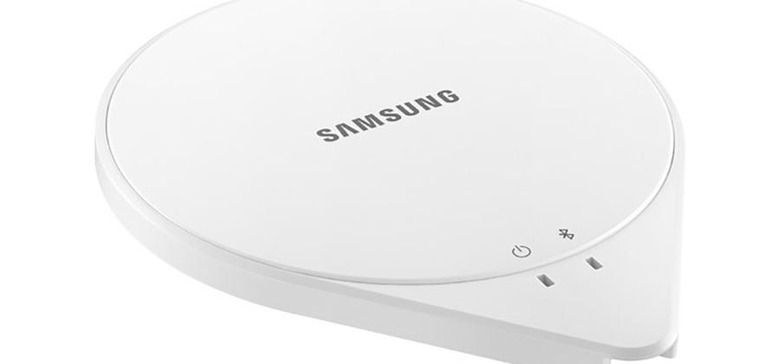 Samsung is at IFA and one of the new devices that it has shown off is the SLEEPsense sleep sensor. Samsung has several Internet of Things devices at IFA 2015, but the SleepSense is unique. The SLEEPsense is a small circular sensor designed to be placed under the mattress to track sleep, movement, and sleep patterns.
The goal is to help you sleep better and make feeling more refreshed and ready to tackle the day. There are plenty of other sleep sensors of this type on the market so Samsung added something to the SLEEPsense that makes it very interesting.
SLEEPsense has the ability to control other IoT connected devices such as air conditioners, TVs and more. That opens the door for the SLEEPsense to do things like turn off the TV when it senses that you are sleeping or turn the AC down if you begin to toss and turn in a hot house.
Samsung also fits the SLEEPsense with EarlySense tech that is able to detect heart rate and breathing rates while you are sleeping. EarlySense is approved by the FDA for tracking vital signs. The SLEEPsense sensor will launch later this year in South Korea to begin. It will roll out to other countries, but we don't know what other countries that includes at this time.
SOURCE: Sammyhub