Samsung slaps Tizen on standalone, premium signage displays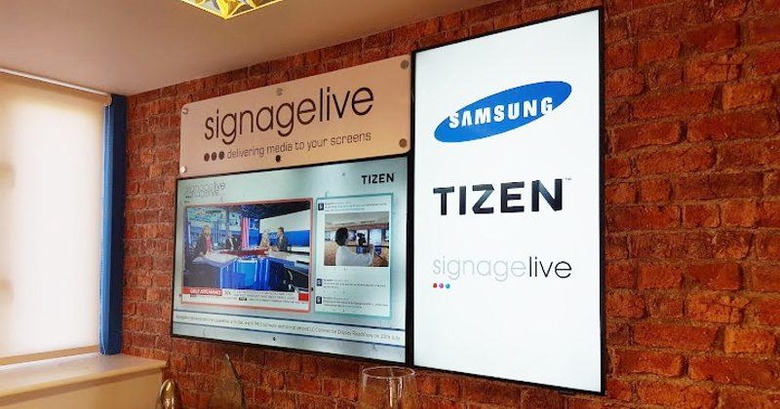 Samsung already has Tizen running on almost all its "smart" consumer electronics, from smartwatches, to smartphones, to Smart TVs. But it could always do with more, which is why it has decided to inject the web-based OS into signage. It has just announced new members of its Samsung SMART Signage Platform, or SSSP, composed of large, premium screens that are meant to weather outdoor environments as well as operate without an external computer or "brain", because it already has a Tizen-powered one inside.
Of course, these are not your average displays. The new PHF and PMF screens boasts of brightness levels of 700 and 500 nits, respectively. Coming in different sizes (43, 49, 55 inches for PHF and 32, 43, 49, 55 for PMF), these screens are designed to display content for everyone to see, whether indoors or outside.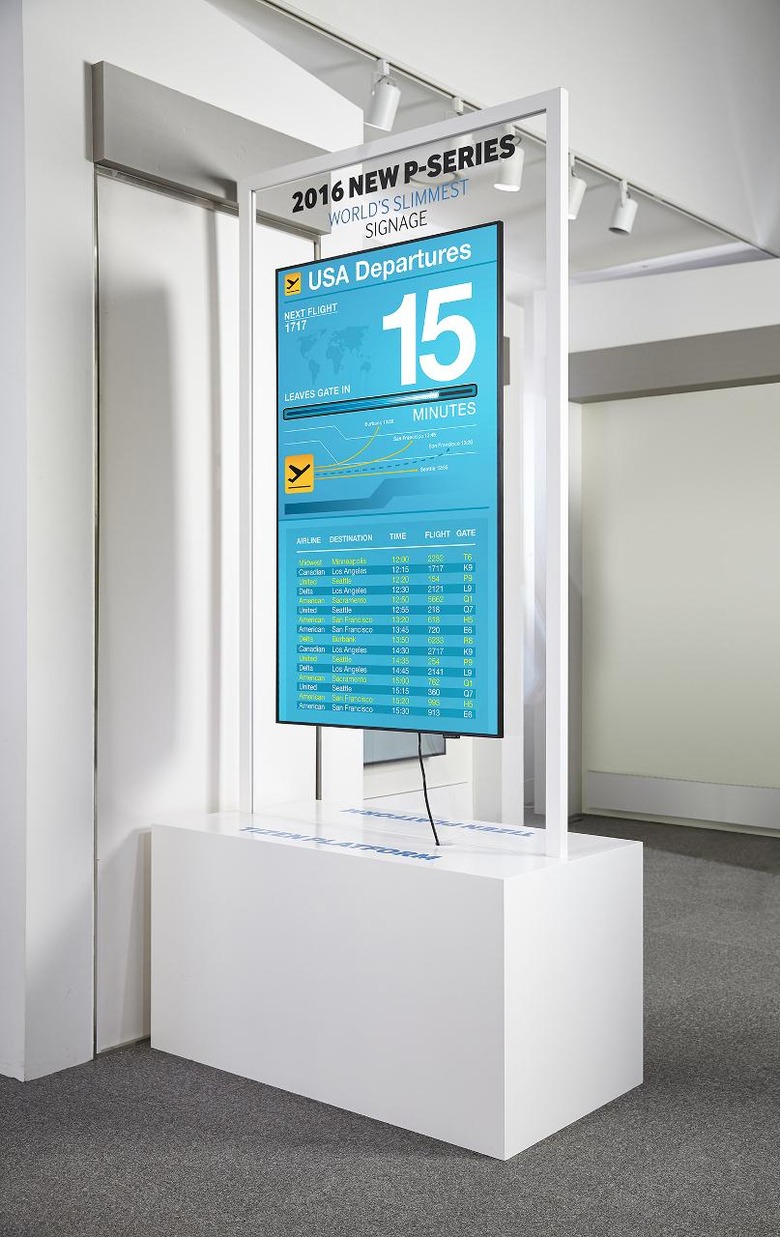 The latter is not much of a problem, thanks to the PHF's and PMF's semi-rugged qualities. Semi, because they are rated IP5X on the scale, which means they can withstand no small amount of dust and dirt coming from cars, trains, and air. However, they aren't exactly that waterproof.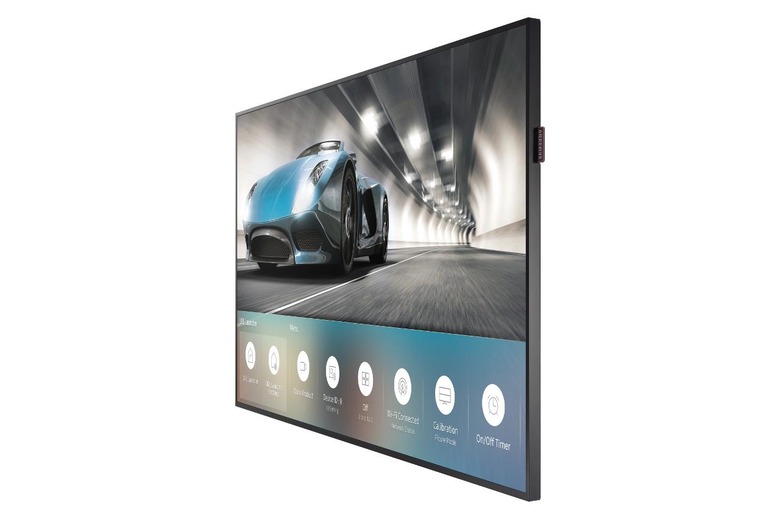 The real focus of this new generation of displays is their Tizen-powered operation. An open source platform leveraging web apps written in HTML5 and related technologies, the new SSSP screens are a blank canvas that developers can draw their apps and content on. And because these displays are "smart", there is no need to attach, and hide, an external computer.
With Samsung's smartphone business in peril, you can expect the company to aggressively start pushing its other smart products to the forefront. And tying those all together is Tizen, which might also take on an even more prominent role in Samsung's marketing, as Google starts to set itself apart against other Android OEMs.
SOURCE: Samsung