Samsung shows off SC-HMX10 and SC-MX10 camcorders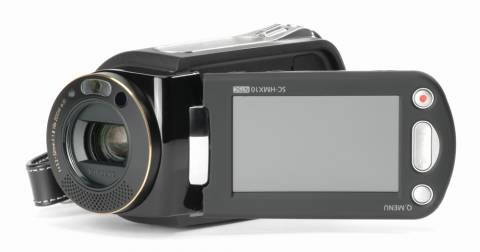 The SC-DX10 wasn't the only cool new camcorder that Samsung was showing off yesterday. They also showed off a couple of other new camcorders, one aimed at the enthusiasts that need hi-def video, the other is looking towards the YouTube crowd.
First up is the SC-HMX10 which records in HD at 60fps. It features a 1.5 mega pixel CCD with image stabilization for those with shaky hands.. You'll get 8GB of built-in flash memory, with the option to expand it via the SD/MMC slot. If you want to watch your clips on an HDTV directly off of the camcorder, you'll be happy to find an HDMI port to give you the best possible picture.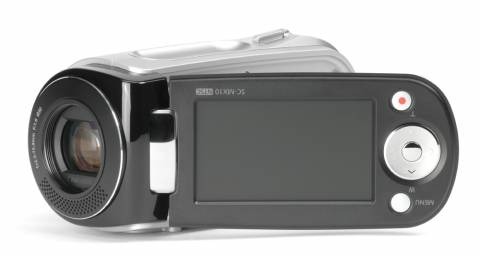 Now for those of you that shoot most of your video with the intention of posting it on the web via YouTube or a similar service, you'll be most interested in the SC-MX10. It doesn't have any built-in memory, but you get a 512MB SDHC/MMC card to get started. The camcorder will handle up to a 32GB card. It's got two different modes for shooting, one for TV and the other for PC. Once you plug it in, you can just download it to your PC, then directly upload it to YouTube, or any other site without having to alter the file format. It also features instant-on technology so you can start recording right away.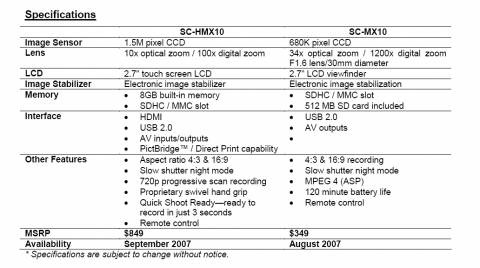 The SC-HMX10 won't be making its debut until September of this year, and it will carry a price tag of $849. The SC-MX10 will be showing up a little earlier in August for only $349.