Samsung shows off curved SE790C and UHD UE590 monitors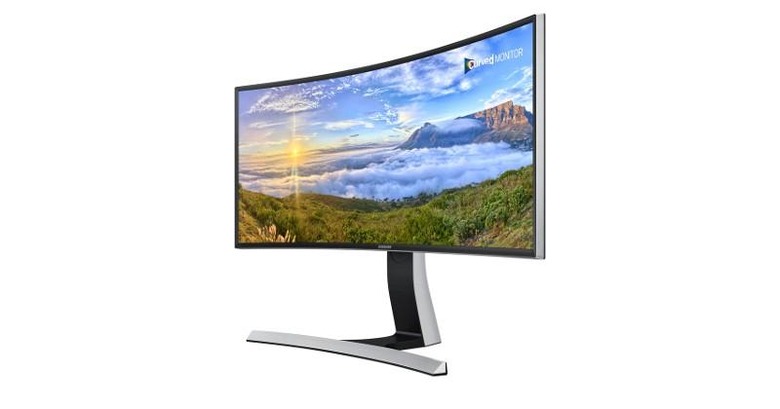 It's that time of the year again and electronics manufacturers everywhere are showing off their wares at CES 2015. While Samsung isn't ready yet to spill the beans on what it plans to put in your pockets or on your wrists this year, it is definitely raring to give the crowd a foretaste of what it wants you to use for your computing or gaming needs. Its SE790C monitor brings the company's obsession with curved displays from TVs to computer monitors while the UE590 boasts of a high resolution display in a tinier package.
The curved SE790C isn't actually new to our ears. Just before the holidays, Samsung already pre-announced the monitor that it is now putting on display at CES 2015. The monitor sports a 34-inch screen but don't let that large size fool you. The resolution on this thing reaches only WQHD+ or 3440x1440 pixels, which gives it a very wide aspect ratio of 21:9. Of course, the real seller for this monitor is its curved shape, with Samsung's 3000R curve, or a curve radius of 3 meters. The manufacturer touts the benefits of this type of screen, which include equal distance from the eyes on all parts of the screen and a more natural cinematic perception.
Other than that, the SE790C is actually quite typical for a monitor, with features that include a brightness of 300 cd/m2 and a contrast ratio of 3000:1. Response time is a bit slower at 4 ms, though it has a dedicated Game Mode to try to compensate. It supports 16.7 million colors and 100 percent of the sRGB color range. For video input, it has 1 Display Port, 2 HDMI 1.4 ports and 5 USB 3.0 ports which double as device chargers. It also has two 7 watt speakers to give off its own sound.
For those not too interested in curves but would like to see better quality in their computer screens, the UE590 might be a better bet. Though only 28 inches on the diagonal, it boasts of an Ultra HD resolution of 3840x2160, giving it an effective aspect ratio of 16:9. It clocks a higher brightness rating of 370 cd/m2 but a lower contrast ratio of 1000:1. Response time is faster at 1 ms but the monitor misses out on a few features like USB ports or built-in speakers.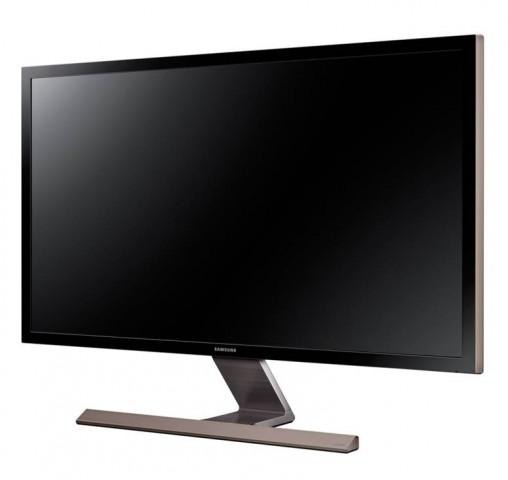 Both monitors will be available first quarter this year, with the SE790C coming out first in January with the UE590 following in March. Prices and regional availability are still to be announced.