Samsung show Tizen TV prototype, note it's coming "soon"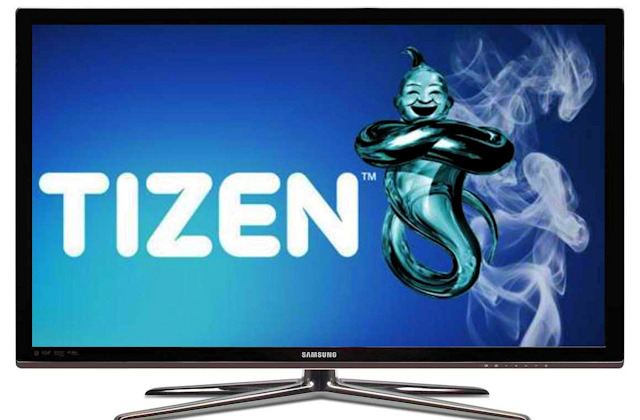 Samsung's Tizen operating system was a long time coming, but now that it has — it's taking over much of Samsung's lineup. Their recent Galaxy Gear update usurped Android for the new linux-based OS, and now the've branched into the living room. A new Tizen-powered TV is being shown off by Samsung, using motion controls for navigating the menus.
A video from Tom's Guide (link below) shows a Tizen TV that looks and acts a lot like a Roku TV. Using a simple menu broken down into categories, Samsung wants to bring all your media to you in one easy to use system. Movies, music, and channels are all there.
Tizen also uses motion to navigate the menu, but does so in a unique way. Any device can be a remote control, as the TV and handheld just need to be on the same WiFi network. Once the two are on the same network, a website turns the device display into a remote, essentially taking over the screen with Tizen-specific buttons as well as volume and channel controls.
Though Samsung didn't say just when these TVs would hit the market, they did note we'd see them "very soon". Samsung kept Tizen siting around quietly for a long while, but it's fast becoming their go-to platform.
Source: Tom's Guide