Samsung Ships MH80 - The World's First Hybrid HDD Drive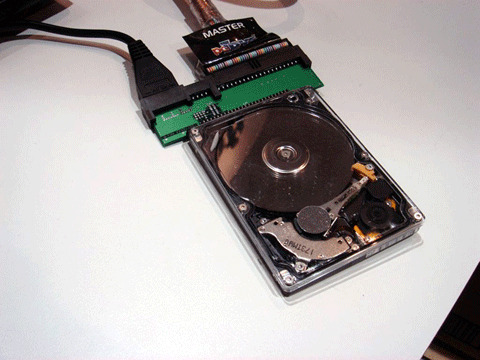 Samsung's MH80 hybrid HDD is finally here with capacity of 80GB, 120GB and 160GB. The new MH80 lineup sports OneNAND Flash onboard memory with 128MB to 256MB capacities.
This new breed of hybrid hard drive is optimized for Windows Vista capable portables and will be able to give users up to fifty percent quicker OS boots, faster respond on resume time and gives your laptop more power saving.
Samsung believes its MH80 lineup is five times more reliable than the traditional hard drive with almost ninety percent less power consumptions.
Samsung's hybrid drive, aimed at Windows Vista, is released to PC makers [via EEtimes, photo via PC Watch]