Samsung SGH-T899 Windows Phone heading to T-Mobile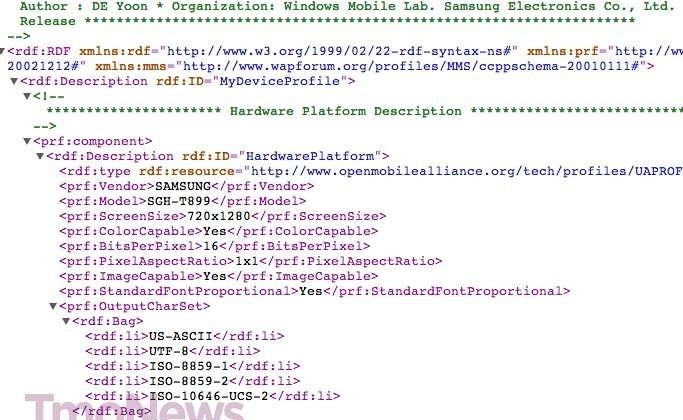 We already know that Windows Phone 8 will bring high-definition screens to the platform, and LTE has been available for a while, but which company will be the first to bring the two technologies together? TmoNews has managed to spot some references to one of Samsung's upcoming Windows Phone handsets, the SGH-T899, which will be reportedly be running a 4.65-inch screen with a 1280x720 resolution along with support for LTE.
That confirms Samsung's Windows Phone 8 plans, first spotted in court documents relating to the trial against Apple at the end of July. Two handsets were listed in the court document, the Odyssey and the the Marco, with the Odyssey said to feature the same 4.65-inch Super AMOLED 720p display along with a dual-core Snapdragon S4 1.5Ghz processor and LTE connectivity. 1GB of RAM would also be onboard, as will an eight megapixel camera capable of shooting 1080p video.
The Odyssey looks like it's heading to T-Mobile USA, in that case. The Marco, meanwhile, looks like it's destined for AT&T, with a smaller 4-inch WVGA AMOLED screen, but the same dual-core 1.5Ghz processor and LTE connectivity. The Marco would also come with a five-megapixel camera and a two-megapixel front-facing camera for video calls. The Odyssey will feature NFC as well, something that the Marco won't have.
Details of Samsung's lineup may be clearer than before, but customers will have to wait until Windows Phone 8 launches in the next few months before they can get their hands on the phones. Reports suggest that Nokia may unveil two new handsets at Nokia World, with Microsoft representatives also on hand to detail the consumer oriented features of Windows Phone 8.