Samsung SF and NF notebooks hands-on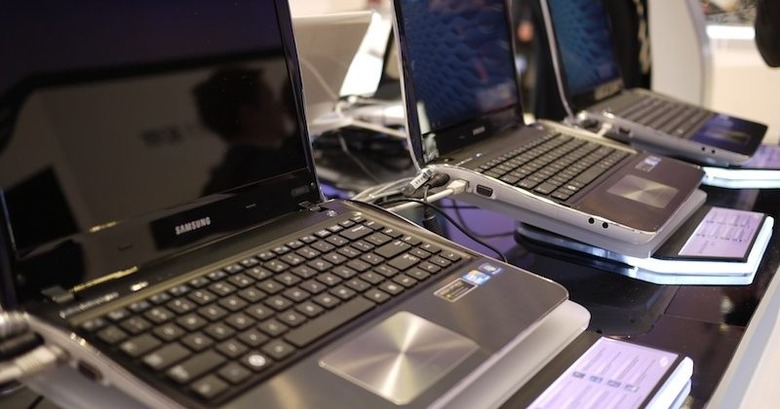 Samsung's SF and NF series notebooks and netbooks are those odd breed of gadgets that simply don't look their best in press shots.  We checked out the curvy, wavy laptops after Samsung's press event; check out our first-impressions after the cut.
The netbooks have a reasonably premium feel, with decent travel to the chiclet keyboard. Unusually, because of the curved side wall, there's a ridge that borders the two sides of the 'board; we didn't exactly find it a great hinderance during typing, but sometimes we did hit against it. The 10.1-inch screen is reasonable though not the brightest or most color-saturated we've seen.
As for the SF Series notebooks, they unsurprisingly have a far more expensive feel to them, with the matte black chiclet keys contrasting nicely with the brushed aluminum of the palm rest. The largest model has a separate numeric keypad, and key feel is good. In contrast, the black plastic screen surround looks a little cheap, and the glossy plastic of the lid – although solid and flex-free – doesn't look as high quality as, say, the numerous all-metal notebooks the SF Series will go up against.
Still, they're distinctive, and how often can you say that about a new notebook or netbook? Samsung expect them to launch in the next few weeks, priced from $379 for the NF netbooks and from $749 for the Core i3 SF series.