Samsung served on a public platter by Conan for Apple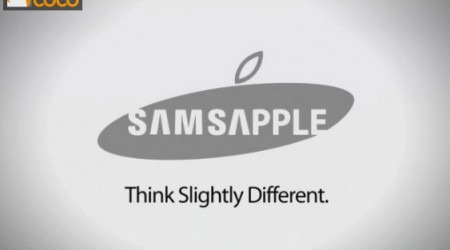 With the
vs
USA trail raging hard this week, late night talk show host Conan O'Brien's crew have taken the time to create a spoof video that makes their stance on the subject very, very clear. With the fabulous art of sarcasm you'll find this "Samsung made" video showing off how absolutely nothing alike the Samsung Galaxy S is to the iPhone, the same being true of the Galaxy Tab 10.1 compared to the iPad. Best of all, you'll see a nearly Rastafarian "Stefan Jobes" at the end of the clip – just what you wanted!
This video makes light of the fact that Samsung is "vigorously denying" the idea that their designs for smart devices had anything to do with the success of the iPhone, with the Galaxy Tab being defended as well against the iPad. With the images flashed on the screen, it's no wonder that the audience bursts out in laughter at Samsung's perfectly illegitimate claims – but therein lies the parody bit.
It's not as simple as all of this, no matter what the comedy group would have you believe. It's fun to see it this way, and this method of comparison is certainly something a lot of people are understanding Apple to be doing in the case, but it's a clip for a reason. Don't miss the "Macrowave Oven", the "Vac Pro", and of course the scrollwheel-toting "iWasher" wash machine while you're giggling.
When you head into a Samsung store this week, be sure to look for the "Samsung Smart Guy" making a copycat attempt at the Apple Geniuses as well. Think Slightly Different is the tagline here, and Samsung's founder – in this alternate reality – Stefan Jobes is at the helm. Watch out, Samsung, this clip may have some traction, no matter how absurd it may seem!
If you're unfamiliar with the goings-on in this case outside this video, we encourage you to head to the timeline of recent links on the subject below – it's a monumental court war to say the least!
[
Apple Insider]