Samsung Series 7 Gaming Laptop packs 3D in eye-watering case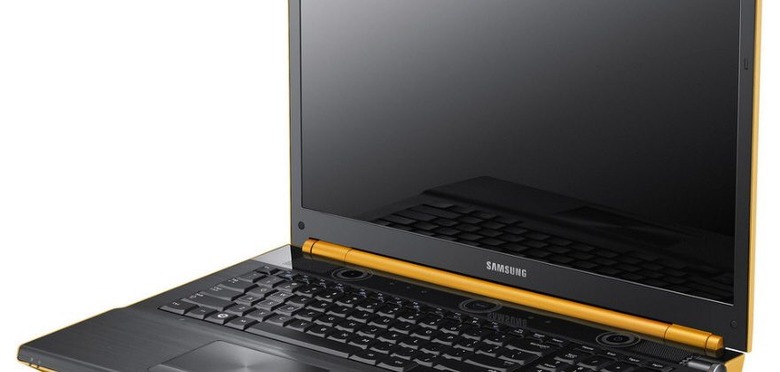 All eyes were on Samsung's ultrabook drive at CES last week, so attention-grabbing we managed to miss a canary-yellow gaming notebook. The Samsung Series 7 Gaming Laptop wears its abilities on its (brightly colored) sleeve, the lurid shell hiding an Intel Core i7 quadcore processor paired with up to 2TB of storage space and up to 16GB of memory.
There's also a 17.3-inch Full HD LED-backlit display, and a backlit keyboard for those late-night gaming sessions. Samsung is readying both 2D and 3D models, and there'll be both AMD and NVIDIA graphics options too.
A 5,900mAh battery probably can't be expected to last all too long if you're hammering the Series 7 for gaming purposes, but the onboard optical drive and that expansive display means it'll probably be a solid multimedia notebook too. Samsung expects it to land at the equivalent of $2,228 for the 2D version and around $200 more for the 3D version in Korea, though US pricing is tipped to be from $1,799.
[via Sammyhub]