Samsung Series 7 Chronos and Series 7 Ultra hands-on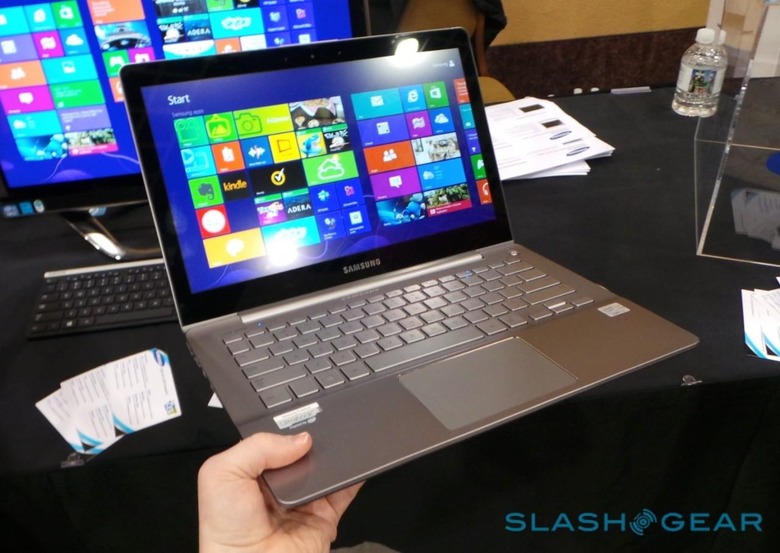 Samsung may have focused on Smart TV in its CES 2013 press conference, but the company also had a pair of new lightweight notebooks – the Series 7 Chronos and Series 7 Ultra – to announce. Packing a 15.6-inch and 13.3-inch display respectively, the two new laptops offer up to 11hrs runtime and Full HD 1920 x 1080 resolution displays, while throwing in a touch layer for 10-finger action, too.
The Chronos – shown below – runs Windows 8 on a Core i7-3635QM processor with up to 16GB of RAM and AMD Radeon HD 8870M 2GB graphics. There's up to 1TB of internal storage, a 720p webcam, backlit keyboard, and 4Wx2 JBL speakers.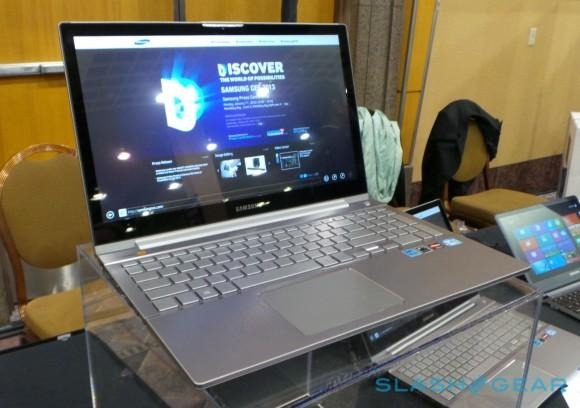 The whole thing is surprisingly lightweight, given it's a 15-inch notebook, and the keyboard feels crisp and responsive. The brushed metal finish is suitably premium, but the display is incredibly glossy; true, we were playing with the Chronos in a well-lit hall, but even sunlight from a nearby window could prove more than distracting. It only gets worse when you start to add in greasy fingerprints, too.
As for the Series 7 Ultra, shown below, that runs a choice of Core i5 or i7 processors with AMD HD8570M 1GB graphics and up to 16GB of RAM. It opts for a 256GB SSD rather than an old-school hard-drive, though the smaller form-factor means it makes do with half the speaker power. Samsung will offer both touch and non-touch variants; both will have a backlit keyboard, which is usable despite the smaller size.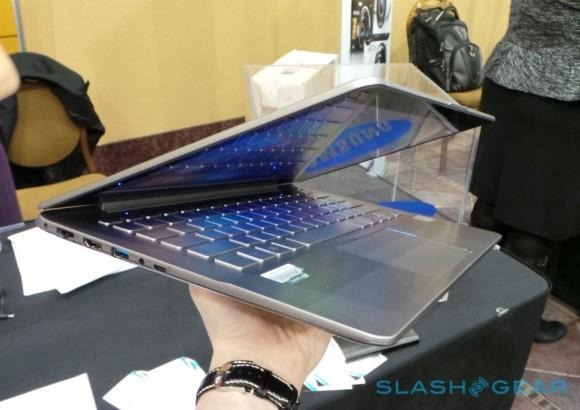 It's a lightweight machine, with easily accessible ports – including USB 3.0 and USB 2.0 – and both HDMI and mini VGA. Samsung reckons up to eight hours can be squeezed from the battery, and there'll be optional 4G LTE. The portability box is ticked straight off, then, and Samsung's quoted 178-degree viewing angles work out to a screen you can see clearly, without inversions or blurring even if you're sat off to one side of the notebook.
Unfortunately, Samsung isn't talking pricing or availability for either the Series 7 Chronos or the Series 7 Ultra.