Samsung Series 5 Ultra Convertible hands-on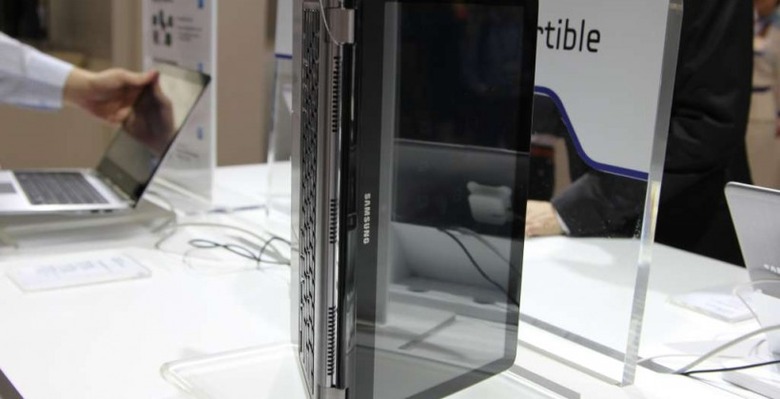 ASUS showed off laptop and tablet hybrid yesterday, but instead of two screens, how about one with an extremely flexible hinge? That's the concept that Samsung is putting to the world with its Series 5 Ultra Convertible laptop. The notebook looks similar to the regular Series 5, but features a 13.3-inch touch screen that can fold back on itself.
The 1366x768 display has full touch support for Windows 8, and can fold against the base of the laptop so that it can be used as a tablet. Otherwise this is a regular Series 5 notebook, with a full chiclet keyboard and trackpad, and an array of ports including one USB 3.0, two USB 2.0, Ethernet, and HDMI.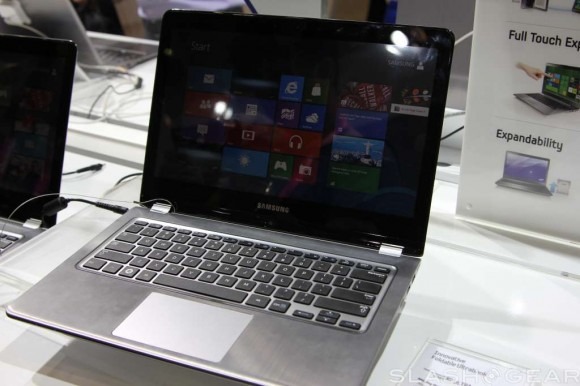 Storage wise you're looking at a standard 500GB HDD with a 24GB SSD to speed up boot times. Interestingly, memory can be boosted to 12GB. Again, no word on when we can expect to see this ship, or for how much.
[vms c3b7c814df797cbda0f8]