Samsung Series 5 3G Chromebook notebook gets teardown treatment at iFixit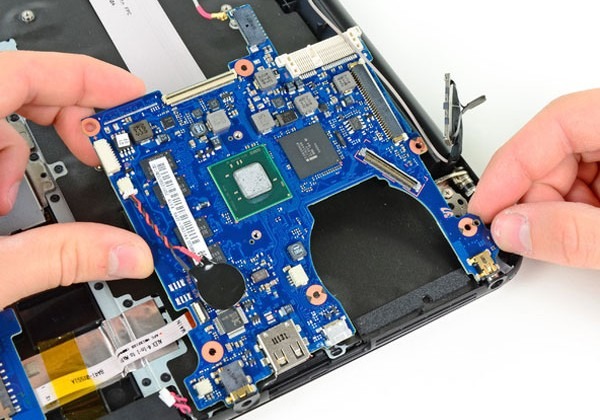 You have to be a fan of the gang over at iFixit if you are gadget hound. They take the shiny new toys that we all want and open them up to show us the shiny insides. At the same time the teardown also gives us an indication of how reparable the gear is should we ever need to fix something on our own. It's also cool to see what hardware is used inside. The latest product to get the teardown treatment is the Samsung Series 5 3G Chromebook.
The Samsung Chromebook was announced back in May. It has a 12.1-inch screen and run a dual-core Atom processor. It uses the Google Chrome OS and has WiFi with the 3G modem inside the rig in the teardown being an option. The machine sells for $499 for the 3G packing version. The teardown highlights give the machine a six out of ten repairability score and the machine needs only three tools for the disassembly process. The tools needed are a spudger, plastic opening tool, and a Phillips #1 screwdriver.
The machine has the Atom N570 processor inside, an 8.1 Amp-hour 7.4V battery, and the NM10 graphics chip. The capacitive touchscreen controller used in the rig is a Synaptics T1320A. Storage is a 16GB SanDisk SDSA4DH-016G SSD and the audio hardware is the Realtek ALC272 4-channel HD Audio codec. The motherboard inside the machine is tiny compared to what I am used to seeing in desktops.
[via iFixit]