Samsung SeeColors Smart TV app helps the color blind see better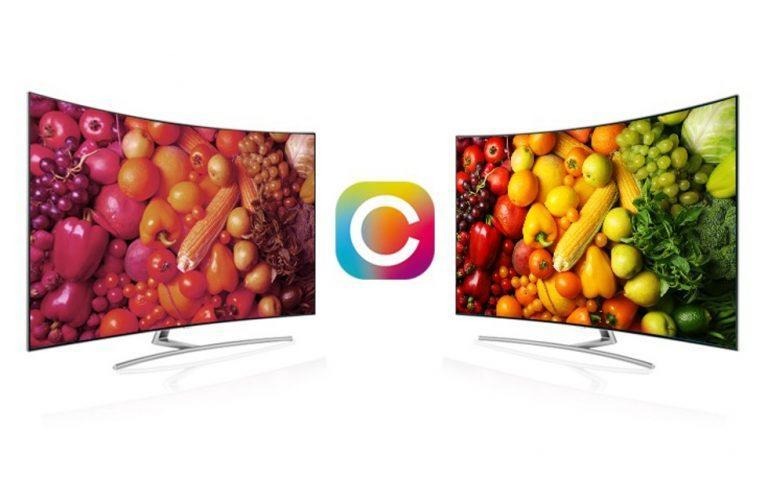 We in the tech world, especially the mobile industry, often obsess about pixel resolutions, color gamuts, and, lately, screen aspect and screen-to-body ratios. But like many of today's technologies, they are designed to cater to the able-bodied majority. Technology, however, should be accessible, even and especially for those with physical handicaps. Samsung always boasts of having a wealth of expertise and technologies related to color, displays, and visual technology, so it's probably high-time that i brought its SeeColors to its QLED Smart TVs to help the color blind see colors better.
People with Color Vision Deficiency, or CVD for short, are in a sort of a no man's land where they are able to see but what they see might not exactly reflect reality. Not all color blind people are color blind in the same way or to the same extent, but almost all of them suffer not only from some personal insecurity but also from deprivation of certain forms of livelihood.

While Samsung might not be able to help with the latter, it could at least try to make pastimes more enjoyable for those with CVD. And that's by allowing them to see a better range of colors on its QLED Smart TVs that may more accurately represent reality. To accomplish this, Samsung has adopted the Colorlite Test which lets people with CVD themselves diagnose their level and type of deficiency.
The "C-Test" is actually performed on a compatible Android-based Samsung Galaxy phone using the SeeColors app. It uses color filters and mathematical modeling to approximate a person's particular CVD situation. The mobile app then relays this information to a connected Samsung QLED Smart TV, with SeeColors also installed, in order to automatically calibrate the TV to compensate for the colors that the CVD person is unable to distinguish. The end results, in theory, is that the color blind user will see colors in the right places and combinations as if he or she weren't color blind at all.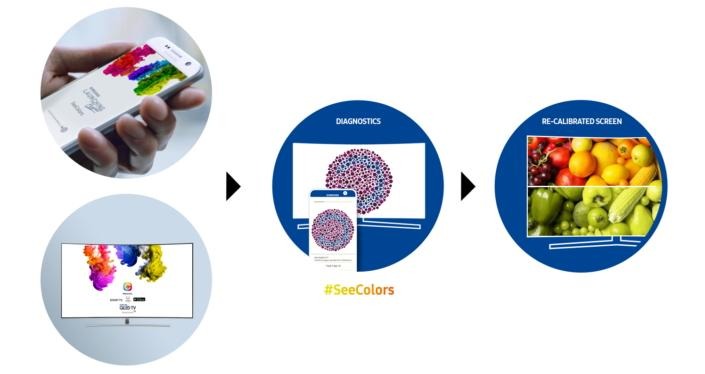 While the Colorlite Test, developed by a Hungarian company, can, in theory, be applied to more than just Samsung's products, the Korean manufacturer is, of course, touting the superiority of its quantum dots technology in producing accurate colors. The SeeColors app itself is only compatible with Samsung's QLED Smart TVs and can only be installed on the Galaxy S6, S6 edge, S6 edge+, S7, S7 edge and S8 smartphones.