Samsung Secure Folder arrives for Galaxy S7, S7 Edge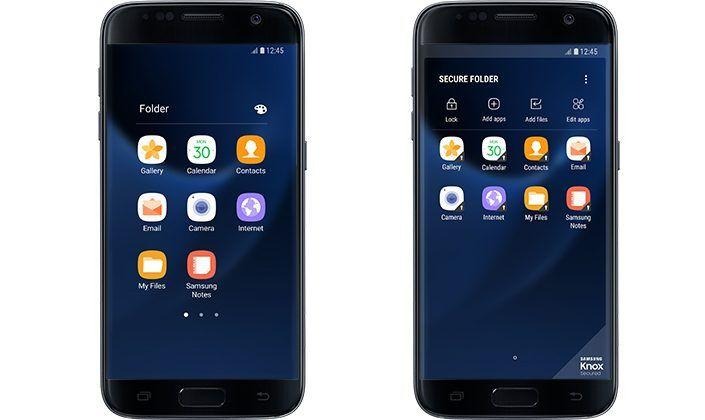 Samsung Galaxy S7 and S7 Edge users have some additional security coming their way today, as Samsung has launched a new Secure Folder for those two devices. As the name suggests, Secure Folder is a place where you can put your apps and data to give them an extra layer of security. Secure Folder is backed by Samsung Knox technology, creating an encrypted space on your smartphone.
That means apps and data you store within the Secure Folder will be better protected in the event your smartphone falls under attack, thanks to the fact that they're sandboxed separately from the rest of your information. If your phone falls into the wrong hands, you're protected as well, as Secure Folder requires some form of authentication to access, be it a password, PIN, pattern, or fingerprint.
Samsung says that you can also use this to create copies of apps you use regularly, which would then allow you to access those apps with two different log ins. You can also save individual notes and calendars to the Secure Folder, keeping those separate from the rest. Once you download the folder, native apps will begin showing a "Move to Secure Folder," option, allowing you to transfer individual items, though this can also be accomplished by selecting "Add Files" in Secure Folder's menu.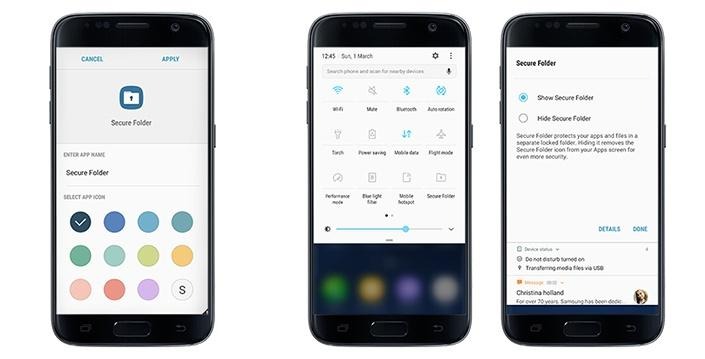 If you're absolutely serious about keeping the stuff in your Secure Folder safe, you can hide it entirely from the home screen. You'll also have the option of changing its name and app icon as a means of "hiding it in plain sight." Just as well, content from your secure folder can be backed up via your Samsung Account, and that backed up content is kept separate from the rest and can only be restored from within Secure Folder itself.
So, if you find yourself wanting a little extra security, it sounds like Secure Folder might be the app for you. You can download it now from the Galaxy Apps store, so long as you're using a Galaxy S7 or S7 Edge that's on Android 7.0 or later. Though those are the only two phones that support Secure Folder at the moment, Samsung says it will add support for more later on down the road.
SOURCE: Samsung