Samsung says no product planned for health event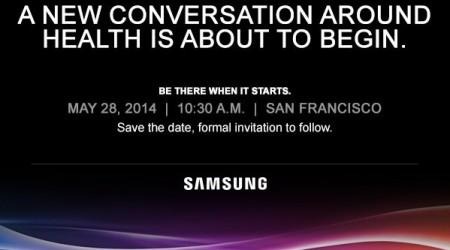 On May 1, Samsung fired off an invitation for a press conference later this month. While the company made known the conference would center around health, no other details were provided and all were left to speculate about whether a new product would be introduced.
Unfortunately (though not exactly surprising), Samsung has no plans to reveal a new health-related product during the May 28 event. The information comes from Samsung's VP Stefan Heuser, who confirmed to the folks at Re/code that no such launch is planned.
He said simply, "It's not a product announcement." The event is being held by Samsung Strategy and Innovation Center, more commonly called SSIC, which made it likely that no product would be revealed during the event.
No information was provided about what Samsung has planned, and the invitation does nothing more than tease that it'll be related to health. For other Samsung news, check out the timeline below, then hit up the Samsung tag portal.
SOURCE: Re/code