Samsung says half of recalled Galaxy Note 7 devices have been exchanged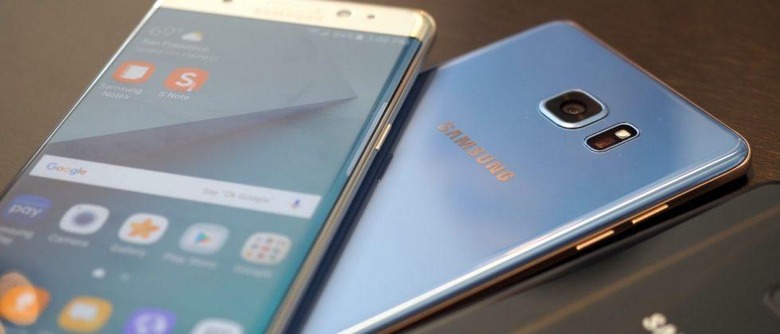 Samsung has issued a statement noting that about half of all the recalled Galaxy Note 7 smartphones that were sold in the US have now been exchanged. The exchanges have all taken place under the Samsung voluntary recall that has been underway for several weeks now after more than 70 cases of the original Note 7 catching fire while charging. Samsung says that about 90% of the Galaxy Note owners have been opting to get the new Galaxy Note 7 as a replacement since it launched on September 21.
Samsung has made it easy to tell the new and safe Galaxy Note 7 from the old recalled version of the device. The battery indicator in the Galaxy Note 7 that is safe is now green. If you have the box available to look at, the safe Note 7 devices have a black square on the packaging label. Across the pond in Europe, Samsung expects new, safe Galaxy Note 7 smartphones to be available for exchange and purchase by the end of November.
"We fully expect (new Note7s) to be available everywhere by the end of November ... well before the end of the fourth quarter," David Lowes, Samsung's chief marketing officer in Europe, said of plans to get back on track in the region.
Samsung has said that it won't offer the new models for sale to customers until it has completed the exchange of all defective models. Sales of the device in South Korea will start again on September 18 with sales set to resume in Australia and Singapore in October. No ship dates have been disclosed for other regions at this time. Samsung thinks that it can make up the ground it has lost and regain its momentum after the recall.