Samsung S Band activity tracker gets German closeup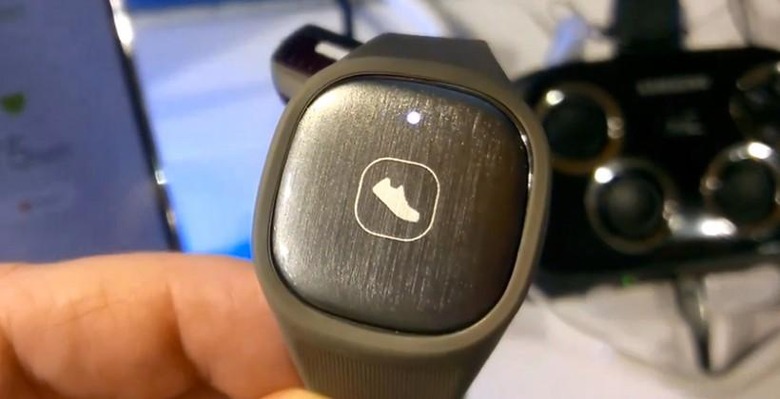 This week the folks at Samsung have decided – perhaps accidentally – to release an up-close opportunity to users in Germany for their upcoming S Band activity tracker release. This device is about the size of a small watch face, fitting in a number of accessories made to attach to your arm or clothing. The activity tracker itself works with 5 LED lights in itself, hidden under the surface of its face until activated.
This device works with Samsung devices from the outset and will go to war immediately with trackers like Fitbit and Jawbone Up. You'll find the S Band able to track locomotion. You'll find a microUSB port for charging and physical syncing, while Bluetooth 4.0 will be the user's key to connecting wirelessly.
This machine has two modes – sleep and active – activated with a switch on the left side of the unit. Meanwhile you've got a power button on the right, able to be held down to initiate Bluetooth pairing. Below you'll also see this machine sitting right next to the Fitbit Force via Stereopoloy, also the source of the video.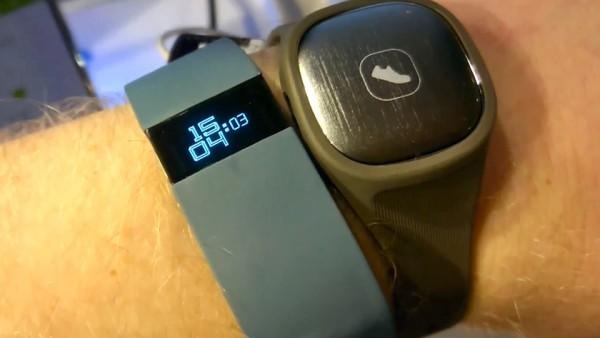 This device will be coming with both the clothing clip and the armband soon. it can be pre-ordered through Amazon for a cool 79.90 Euro – though with credit card you'll find a 30 Euro discount to 49.90 Euro. A surprising discount right off the bat, to be sure.
At the moment we're not entirely sure when this machine will be coming to the United States, though given Samsung's latest pushes with the Galaxy S5 and fitness, we must assume the S Band will be here extremely soon. Releasing right alongside the Samsung Galaxy S5 would not be a surprise in the least.