Samsung runs full page ad in major newspapers to say sorry for Galaxy Note 7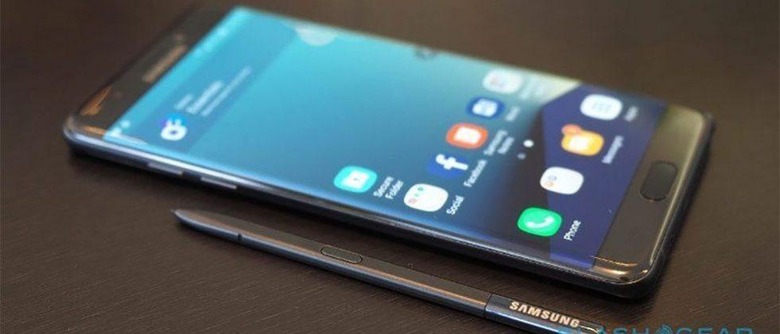 Samsung really wants people to feel better about continuing to purchase its smartphones. The problem is that many people aren't feeling very good about the brand after the fires that happened with a large number of the Galaxy Note 7 smartphones before and after the recall. Samsung has taken out full page ads in major newspapers around the US to apologize to consumers and to outline its commitment to consumer safety.
The Samsung ad reads in part, "An important tenet of our mission is to offer best-in-class safety and quality. Recently, we fell short on this promise. For this we are truly sorry." The letter is attributed to Gregory Lee, president and CEO of Samsung Electronics North America.
Right on the heels of the debacle with the Galaxy Note 7 smartphones, Samsung was also forced to recall 2.8 million washing machines due to a safety issue and the massive ad apologizes for that issue as well. Samsung states in the ad that it will continue to make safety its top priority. The company also states that it wants to earn back the trust of consumers.
The problem with the 2.8 million washing machines that were recalled is that excess vibration can cause the top to detach during use. So far in the US 85% of all Galaxy Note 7 smartphones have been returned to Samsung. The remaining 15% of devices that consumers won't return will see the batteries limited to 60% capacity in an effort to both stop the devices from bursting into flames and to force the owners to return the devices. Owners who haven't turned in the defective devices will also continue to get notifications on the Note 4 to turn it in.
Samsung also promises to find answers about what went wrong with the Note 7. The letter reads, "We will re-examine every aspect of the device, including all hardware, software, manufacturing and the overall battery structure. We will move as quickly as possible, but will take the time needed to get the right answers."
SOURCE: Korea Herald, Rurik Bradbury