Samsung Reveals Solar Powered Internet School For Africa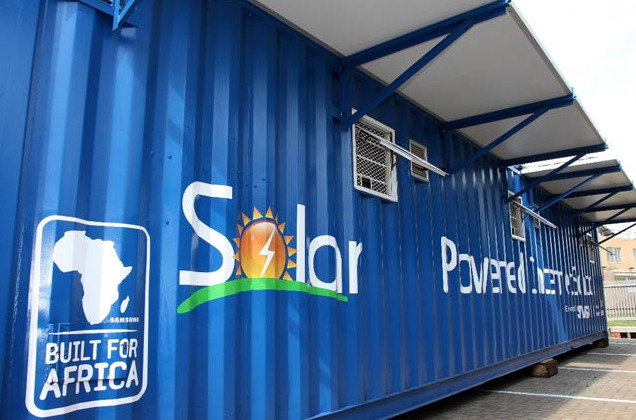 When technology giants like Samsung get it in their minds that they've got a mission to save the world, one might expect such epic wins as this Solar Powered Internet School to come to fruition. That's just what's happened this week as Samsung notes its first Solar Powered Internet School unit is currently undergoing pilot testing at the Samsung Electronics Engineering Academy in Boksberg and will be shipped out to other regions within months. Ship em all!
Samsung isn't simply doing this out of the goodness of their own hearts, but it's nice to see initiatives like this appear to be so close to real action in the world. This project is in place as a result of CSR requirements — Corporate Social Responsibility, that is, and thus far the project is set for greater Africa. For the betterment of Africa too, if I do say so myself. This project will yield units that are both easy to transport to remote areas and able to withstand inclement weather.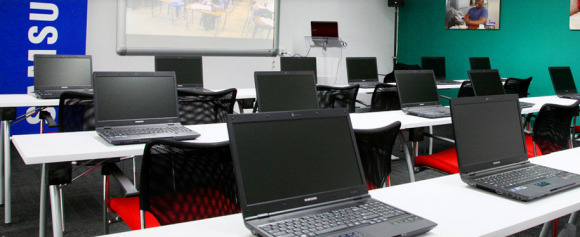 The first version of this project's units are 40-foot shipping containers equipped with rubber solar panels. These panels are able to power the classroom within for up to 9 hours each day and can retain power for up to 1 and a half days without any new sunlight. Inside the unit there are, of course, a whole slew of top of the line Samsung products such as the Galaxy Tab, a 50-inch electronic board, solar powered netbooks, and more.
Inside the first unit is a refrigerator, UPS, a router, Virus Doctor air-purification, Wi-fi enabled camera, and of course a file server. This file server works via a 3G connection and will house the entire South African school curriculum. Sounds like a pretty nice little unit, wouldn't you say? Certainly seems nicer than the one-room schoolhouses of the generations before us, that's for sure.

[via Samsung]