Samsung reveals its own 12MP Dual Pixel image sensor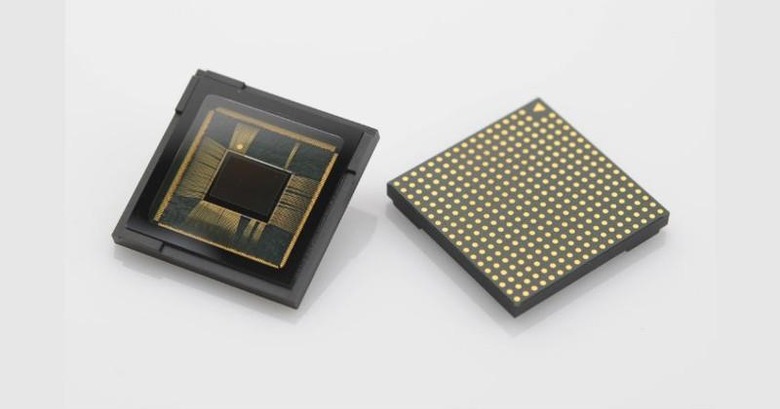 We may receive a commission on purchases made from links.
By now, the Galaxy S7's main camera story has already been narrated to death. It went from 16 megapixels in the Galaxy S6 down to 12 megapixels. In exchange, however, it gained twice the number of photodiodes for phase detection autofocus and larger pixels to boot, earning it abilities in the focus and low light department. Recent teardowns have revealed that camera sensor to be from Sony, but now Samsung is revealing its own similar image sensor, but with an additional talent you curiously won't find in the Galaxy S7.
Like Sony's image sensor on the Galaxy S7, this Samsung-made sensor only has 12 megapixels, "only" at least compared to 16 to 20.1 megapixel monsters. However, like that Sony sensor as well, this one boasts of 1.4 μm pixel sizes. The larger the pixel, the more light data can be recorded, the better the outcome.
The sensor also boasts of Dual Pixel technology, a fancier and less daunting term for having two photodiodes, on the left and right halves of a pixel, for phase detection autofocus. Such a feature, which produces faster and more accurate AF, is more common in DSLRs, which is what makes this quite significant in a smartphone of the Galaxy S7's size.
One thing Samsung's sensor has that Sony, and consequently the Galaxy S7, doesn't is ISOCELL technoology. Samsung announced this feature a few years back and boasted of it in its previous flagships. ISOCELL practically isolates photodiodes in each pixel in order to prevent the bleeding of light into neighboring cells. It was noticeably missing from the Galaxy S7, which was partially explained with the discovery of Sony's image sensor inside.
Be sure to check out our review of the Samsung Galaxy S7 as well as the Samsung Galaxy S7 edge to see their cameras in action.
Samsung says that this new 12 megapixel dual pixel sensor is already in mass production. Why it took it this long, only the manufacturer and its hardware partners probably know. It definitely missed the window of opportunity for the Galaxy S7 launch, though it is possible, but unlikely, that Samsung would put out a variant with this sensor instead. It's more probable we'll see this Samsung component in the Galaxy Note 6 later this year.
SOURCE: Samsung