Samsung reveals first 14nm FinFET Exynos chip for wearables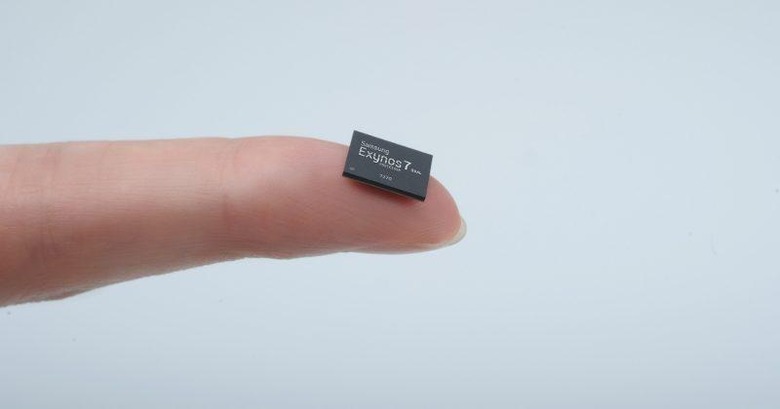 Samsung might be moving even closer to independence from Qualcomm. It already has its own application processor for smartphones and is rumored to soon up the ante with its graphics performance. And now it is also striking at the heart of Qualcomm's newest market: processors for wearables. The Korean technology giant has just announced the start of mass production of the Exynos 7 Dual 7270, a dual-core processor that's squarely aimed at the wearable, particularly smartwatch, market, taking on Qualcomm's Snapdragon Wear.
It is only recently that silicon makers have started to come out with processors designed from the ground up for wearables. The first batch of smartwatches, for example, simply used a slightly customized and underclocked Snapdragon 200 or 400 chips, the same used for lower end smartphones. Earlier this year, Qualcomm made a more formal grab for that market with the announcement of the Snapdragon Wear series. Now Samsung is doing likewise, but with a bigger punch.
The Exynos 7270 boasts of a few heavyweight features as well as a few firsts. For one, based on Samsung's claim, it is the first processor for wearables made with the same 14 nm FinFET process as the latest generation of smartphone processors like the Snapdragon 820. Tech speak aside, that translates to improved performance at little to no increase in power draw. Samsung also boasts that it is the first wearable system-on-chip to integrate full connectivity features, including Wi-Fi, LTE, location, and even FM Radio.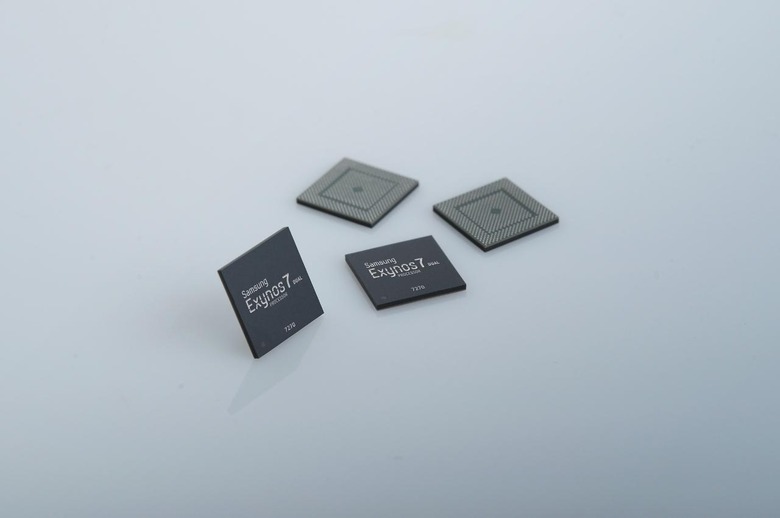 All of that is governed by two Cortex-A53 cores, which is definitely a huge jump over the Snapdragon Wear 2100's Cortex-A7's. That said, the added performance inevitably translates to higher power consumption as well as the likelihood of more heat. Given Samsung's ongoing problems, that might become an issue, at least a public image one.
Samsung has not given hints where this new chip will first be used. Given the timing, it's unlikely to be the processor running inside the Gear S3 smartwatch. Expect those details to be fleshed out by the time CES or MWC comes around next year.
SOURCE: Samsung