Samsung has always had a bit of a "Not Invented Here" syndrome, especially for features and services that would have made it beholden to anyone other than itself. If its Tizen-based smartphone succeeded, it might have even dropped Android. While that's practically impossible now, Samsung continues to "innovate" on technologies of its own making, like the Bixby smart assistant. Its latest is Remote Access for Smart TVs, which almost sounds like Chromecast technology but with an admittedly more interesting twist.
Chromecast, along with similar technologies like Miracast, is mostly about mirroring a remote device's display, usually a phone or another computer, with another screen. It's really a one-way street with the TV simply acting as an external display. In other words, there's no way to control the source device other than actually controlling it directly.
Samsung Remote Access, in that sense, is more like Remote PC where you can connect to a PC, tablet, or phone that's elsewhere in the house and also control it from the TV. You will probably prefer to use a keyboard and mouse, of course, and Samsung's Smart TVs thankfully support those.
The goal is, odd as it may sound, to let Smart TV owners be productive on the largest screen in their house. Or at least avoid having to get up just to check their PCs. Samsung also says that Remote Access can be used anywhere in the world via its collaboration with VMWare. Unfortunately, details are still slim at the moment.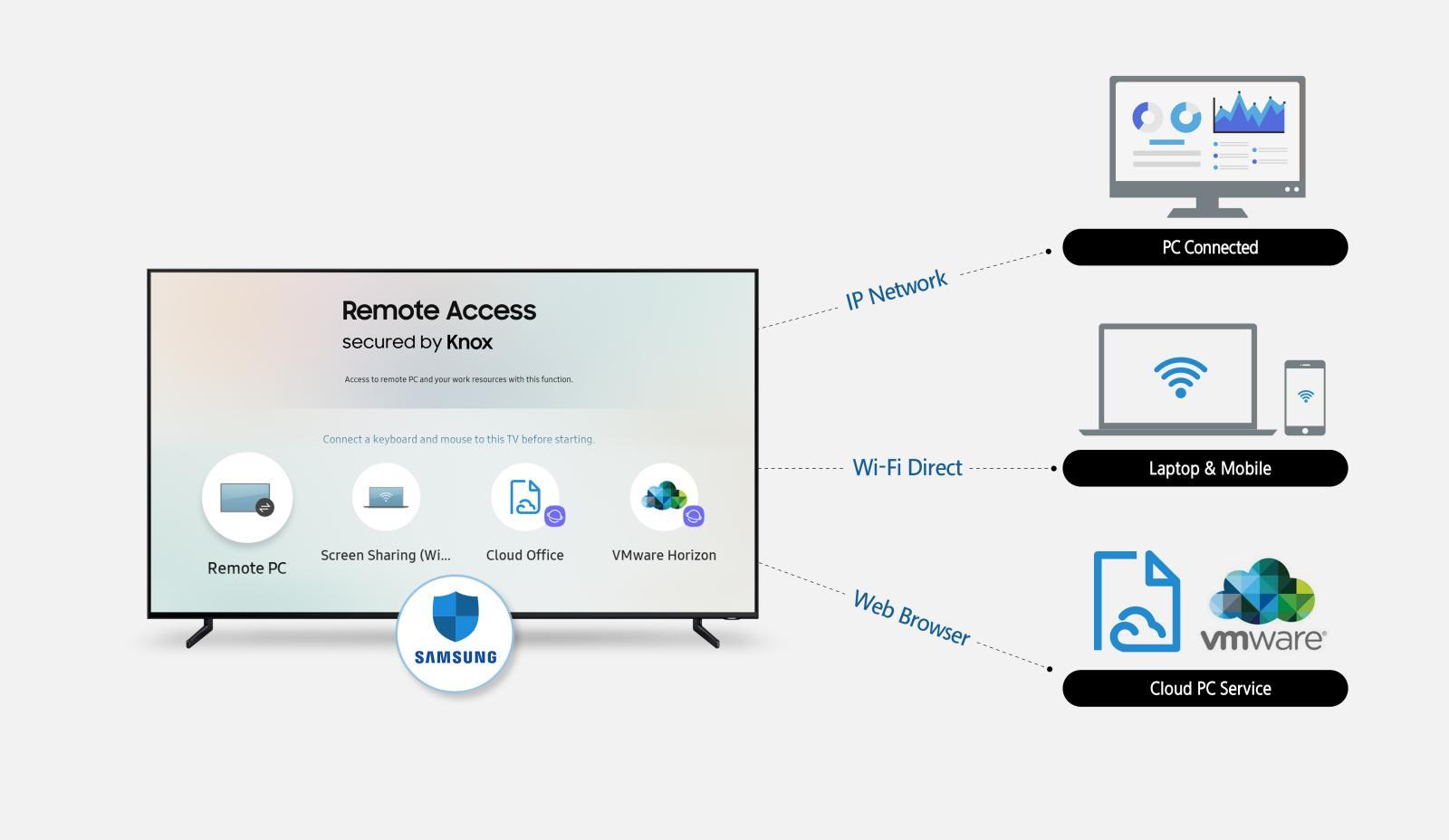 In fact, other than its existence, Samsung is still a bit coy on what Remote Access will require. It's saying it will be available in its Smart TVs starting next year, which means existing Smart TV models are left out of the party. On the other side of the connection, Samsung has yet to reveal system requirements for PCs and mobile devices, which puts macOS and iOS products still in question.