Samsung releases three designer LCD displays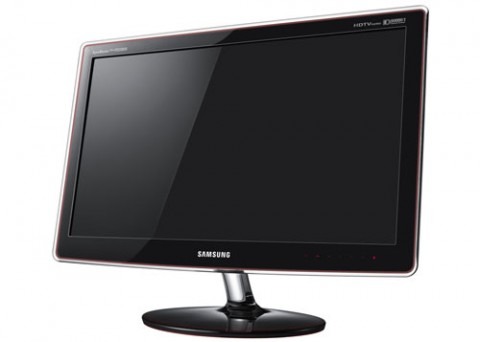 We may receive a commission on purchases made from links.
Yesterday, Samsung somehow released three LCD displays without hardly anyone noticing. These three devices are intended to bring down the luxury 70-series to the average consumer without sacrificing the stylish look.
The P2070, P2370 and P2370HD, measuring in at 20-inches and 23-inches, respectively, have that red accent Samsung TVs are known for, feature 50,000:1 dynamic contrast ratios and have touch controls. They have cold-cathode fluorescent backlighting as well.
The non-HD models are super thin, and measure 1.2-inches thick. As far as specifics for each models go, the P2070 has a 2ms response time, DVI inputs and a 16:9 aspect ratio. The P2370 has 1080p, adding more bang for your buck. Lastly, the P2370HD has HDMI video inputs and an ATSC tuner built in. We don't have any word on the pricing for these displays, but they should be available for purchase already.