Facebook To Launch In-Browser Skype Video Chat Next Week?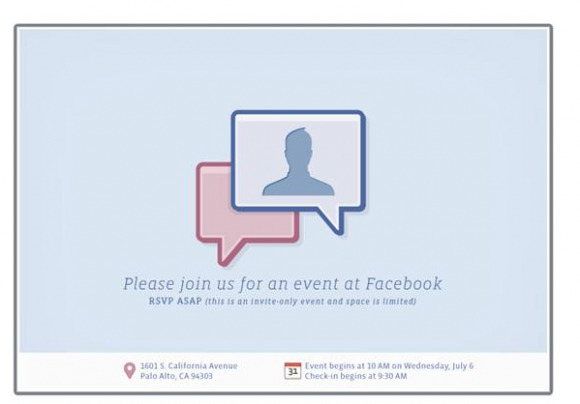 Shortly after Google+ was announced earlier this week, Facebook made their own announcement with CEO Mark Zuckerberg proclaiming something "awesome" to be unveiled next week. Not many details were given, but plenty of speculation pointed to either a new Facebook app for iPad or a photo sharing app. Now it turns out it may be something much more "awesome" indeed.
A TechCrunch source familiar with the situation has revealed that next week's event will actually be to launch a new video chat service powered by Skype. The Facebook invitation sent to press for the Wednesday, July 6, event does show two overlapping chat icons with a profile silhouette that could certainly be hinting at such a service.
The new video chat product is said to offer an in-browser experience with a desktop component. It's not clear how or if it would integrate with existing Skype software installed on a computer. It's not all too surprising at the same time since Facebook and Skype have been working together in the past to integrate various Facebook features into Skype.
With Microsoft being a Facebook shareholder and the impending purchaser of Skype, the deal seems likely to all come together. This could drown out some of the excitement that Google+ has so far generated with their group video chatting feature called Hangout.
[via TechCrunch]