Samsung refreshes Series 7 Chronos with AMD Radeon HD 8870M graphics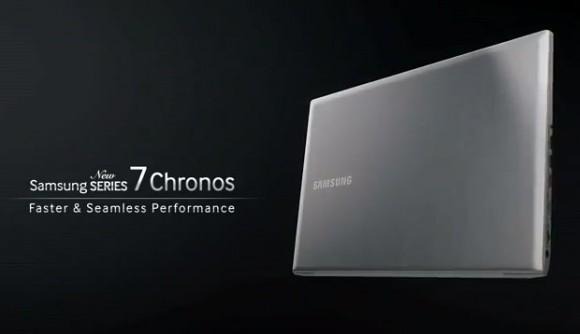 Just in time for CES 2013, Samsung has updated its Series 7 Chronos notebook with a few welcomed upgrades — the most notable upgrade being AMD's Radeon HD 8870M graphics chip. There's not too much information on the new laptop to go around, but it does have a RAMaccelerator, which promises 50 percent faster app loading, a full HD display, and JBL speakers.
Samsung posted up a video today showing off the refreshed laptop, and aside from the animal robots that take up most of the video, the company gives us a quick peek as to what the new Series 7 Chronos can do graphics-wise. We also get a glimpse at the keyboard and the outer shell, which both feature a brushed aluminum look.
While the full spec sheet is still a mystery at this point, the most notable bump in performance is the improved graphics. Since the company's 17-inch model already has a full HD 1920x1080 display and JBL speakers, these improvements could be coming to the 15-inch model, and other features like the RAMaccelerator and upgraded graphics are also coming to the 17-inch version.
In the end, we don't know what Samsung has up its sleeve, but you can bet big that the company will unveil more during CES next week. We certainly wouldn't mind an Ultrabook with HD 8870M graphics, but we're curious as to what other hardware will lie underneath those keys.
[via SammyHub]